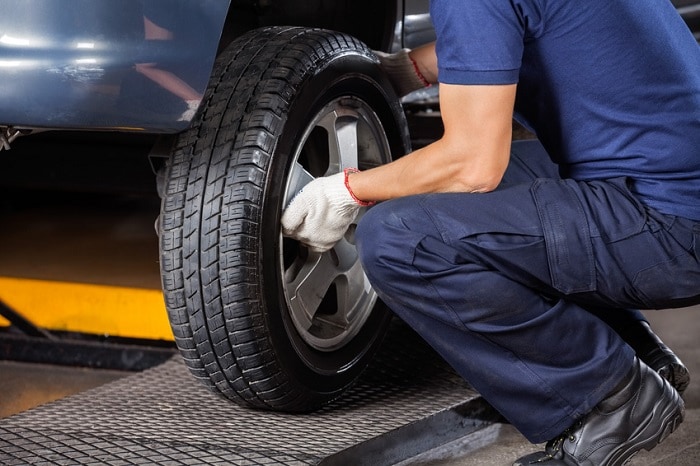 Whether you have an older model or a brand-new Subaru Impreza, every vehicle needs regular maintenance to perform beautifully. Throughout the summer months, the asphalt temperatures reach record highs, which means you need tires that can stand up to the heat. Our service staff at Herb Gordon Subaru can check your tires and make sure that everything is as it should be to help you enjoy all of your summer driving. All you need to do is make an appointment for service and we will be happy to get you in as soon as possible.
Your local Silver Spring Subaru dealership can take a look at the inflation levels on your tires to be sure that you have plenty of air for travel. In addition to that, checking your tires to make sure there are no bald spots, cracking or bubbling will keep you from breaking down with a blown tire. If you happen to have any damage to your tires, it is best to make sure that they are replaced before you head out on any road trips.
To properly care for your Subaru car, you will find that our friendly Subaru service technicians have all the experience and skill you need. We also have all of the right tools and technology to get the job done right the first time. Our service center is open Monday through Friday from 7:30 a.m. to 6 p.m. and on Saturday from 8 a.m. to 3 p.m., so call us for an appointment. The Subaru tire center professionals can make sure that you have exactly the tires necessary for optimum performance.
Herb Gordon Subaru is located at 3161 Automobile Blvd., in beautiful Silver Spring, MD. If you have questions regarding our current inventory, pricing or Subaru financing, please give our sales team a call at (855) 975-6178.