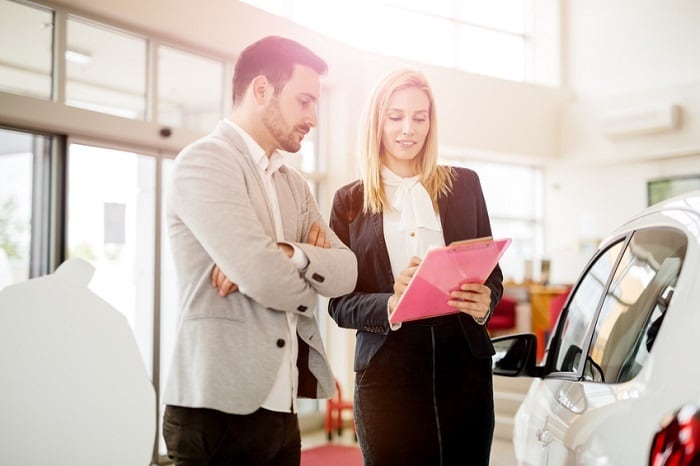 If you're looking for a Subaru dealer in Maryland then stop by Herb Gordon Subaru in Silver Spring, MD. Our expert and knowledgeable sales staff is available to help you find the perfect 2018 Subaru model for you and your family. We understand that buying a new car feels stressful and with all the options available, it's difficult to make a decision. Our sales team joined up to offer some tips for making your dealership experience stress-free.
Figure out your finances. Our finance managers, Marc and Bryan, walk you through the car-buying process and help secure the financing you need for your 2018 Subaru model. If you want to spend less time filling out paperwork, then complete our new car financing application and get results before you stop by our dealership.
Estimate the value of your trade-in. Regardless of the make and model of your current car, our form gets your information and tells you what to expect. Doing this beforehand eliminates additional paperwork and takes off the stress from the unknown. If you want to trade in your Subaru, then you'll love our Subaru Guaranteed Trade-In Program (GTP).
Research vehicles to test drive. Taking a test drive is a must before purchasing any new or used car. However, with so many 2018 Subaru models to choose from, it's hard to narrow it down. Use our online tool to find the Subaru that fits your needs.
At Herb Gordon Subaru, we offer convenient hours so you don't have to stress over early closing times. Our expert sales teams are available Monday through Friday from 9 am until 9 pm. Plus, we're open until 6 pm on Saturdays. Stop by today and talk to one of our certified Subaru sales consultants about your car buying needs.