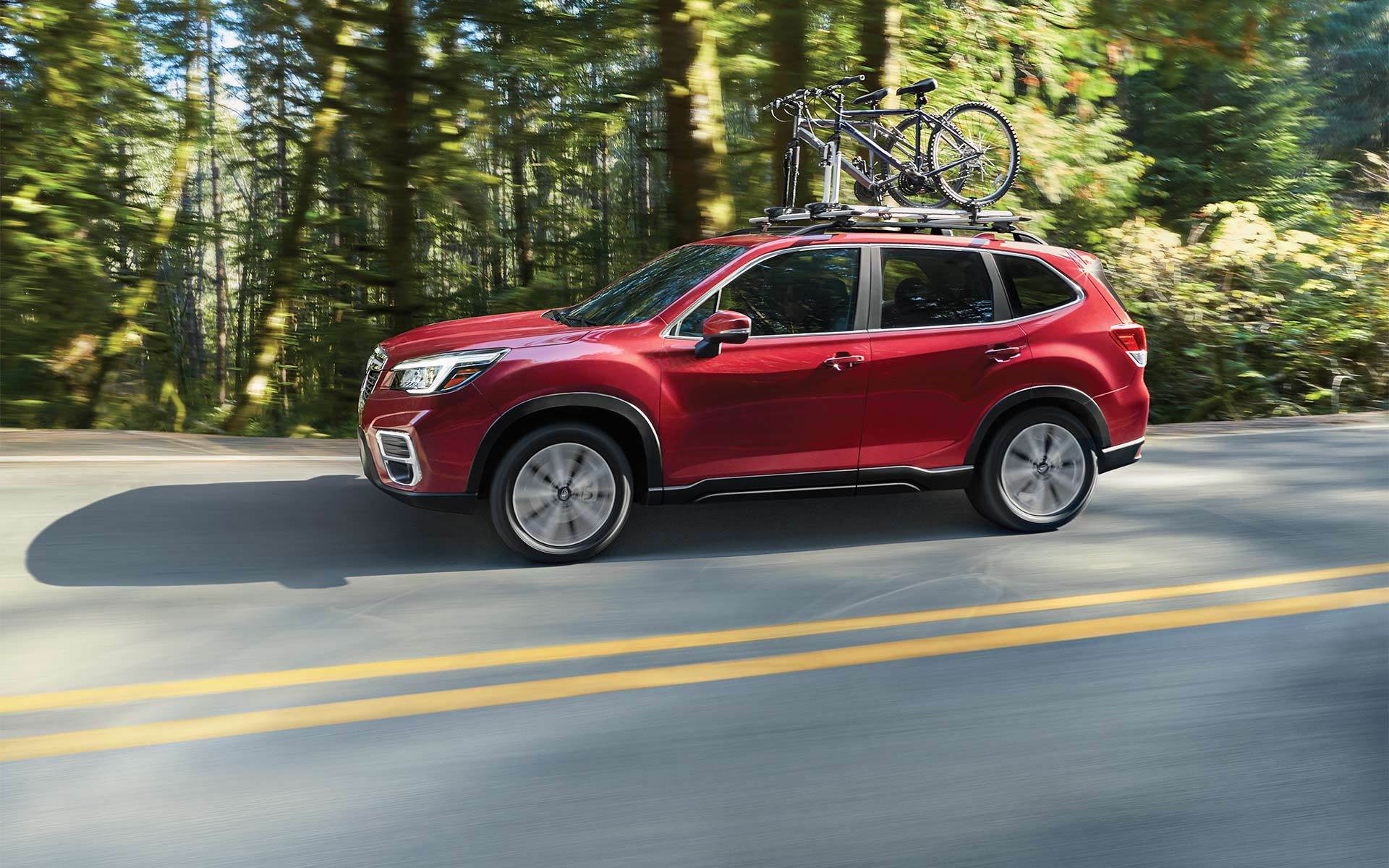 Subaru sells SUVs that take the cake in terms of value. One such Subaru model is the 2020 Subaru Forester, a compact SUV that you can test drive today at Herb Gordon Subaru in Silver Spring, MD.
At first glance, the 2020 Subaru Forester looks a lot like other models in the Subaru family lineup. Although, the Subaru Forester exists within a league of its own, offering more focus on utility but with an equally impressive versatile driving experience. In typical Subaru fashion, all trim options sport a 182-horsepower 2.5-liter flat-4, and a pretty consistent continuously variable automatic transmission or CVT. AWD is also standard across all trim options, ensuring that each Subaru Forester is just as versatile and capable as the next.
What sets the 2020 Subaru Forester apart from the rest is the fact that all models have a spectacular 40 inches of legroom in the rear. Drivers can take advantage of a sprawling 76.1 cubic feet of cargo space in the back with the rear seats folded flat, which certainly tips the scales in most cases. Basic interior amenities are pretty solid too with features like automatic climate control, cloth upholstery, and a 6.5-inch touchscreen that is, yes, Apple CarPlay™ and Android Auto™ compatible. Another Subaru staple is the degree of safety, which can be found in Subaru's EyeSight® package that includes features like automatic emergency braking, active lane control, and adaptive cruise control. As a result, the 2020 Subaru Forrester is almost certainly a highlight of the entire Subaru family lineup.
If you want to discover the reliability and capability of a Subaru, you can find it at Herb Gordon Subaru. We're a top-ranked Subaru dealership in Silver Spring, MD and are dedicated to helping our customers find the vehicle that precisely matches them and their auto-related needs.