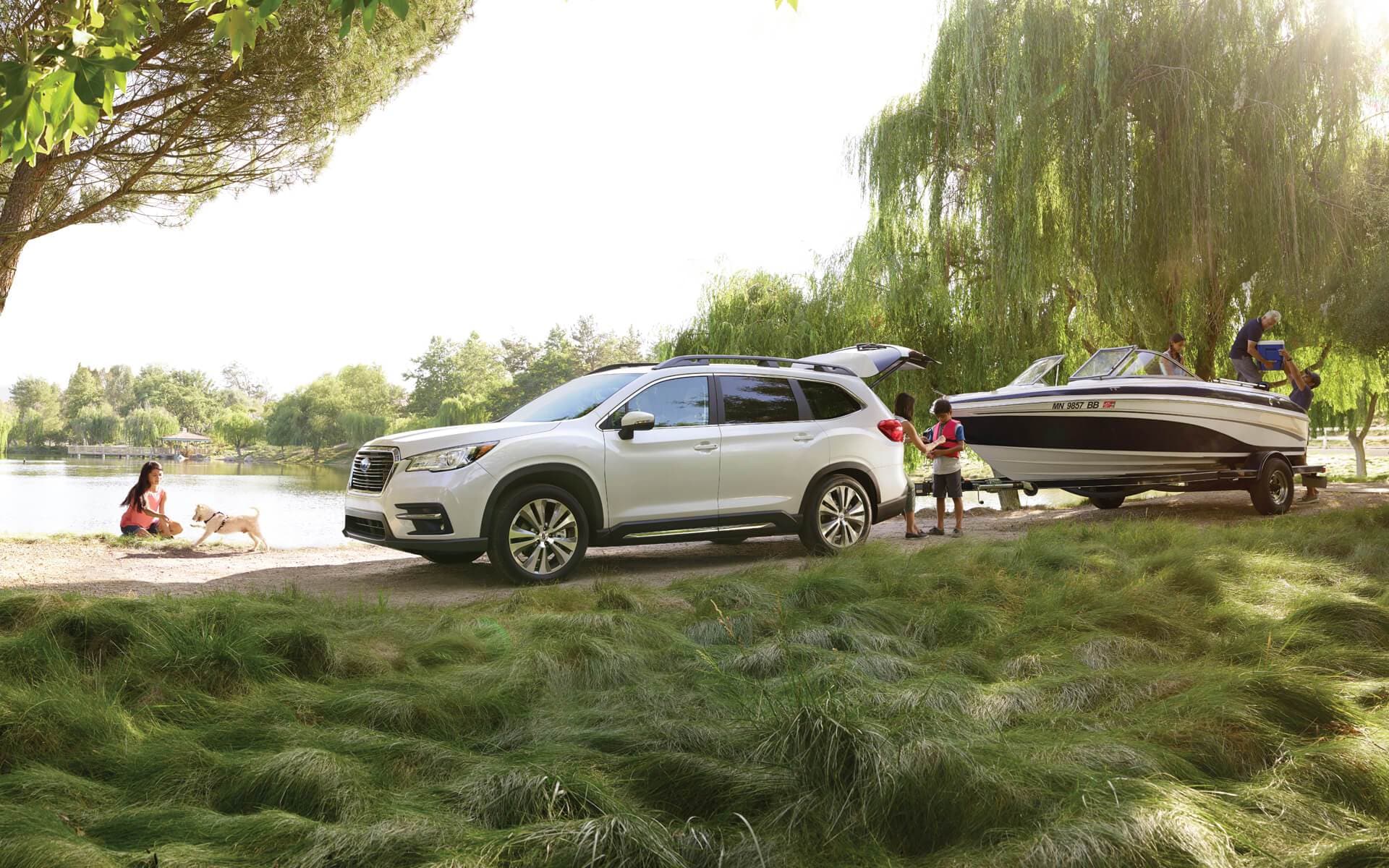 Our team of Subaru car dealers is always excited to talk shop with our customers, and we don't shy away from comparing our vehicles to the running competition. In the spirit of that, we've stacked up the fully capable 2019 Subaru Ascent against the 2019 Mazda CX-5.
SUVs are intended to be spacious, rugged, and capable of a lot more than just carting cargo and passengers from Point A to Point B. The 2019 Subaru Ascent and the 2019 Mazda CX-5 both strive to fill this need, providing a modern SUV driving experience without sacrificing what it means to drive an SUV.
Performance
The 2019 Mazda CX-5 is a compact SUV, a 2.5-liter four-cylinder engine beneath the hood. This smaller engine lends to some middling performance with the standard model only able to pump out 187 horsepower and 186 lb-ft worth of torque. While this may seem a fair amount for some drivers, if you're hoping to do some serious towing or hauling, you'll be sorely disappointed. The new Mazda CX-5 also only provides a max towing capacity of 2,000 lb.
On the other hand, the 2019 Subaru Ascent offers a more honest and traditional SUV driving experience. What makes the Subaru Ascent particularly impressive is the fact that it sports a 2.4-liter four-cylinder engine and still manages to blow its competition out of the water, coming in at 260 horsepower and 277 lb-ft worth of torque. When properly equipped, the Ascent can tow a maximum—much higher—5,000 lb.
Versatility
For starters, the Subaru SUV can seat a total of seven passengers, whereas the Mazda CX-5 caps at five-passenger seating across its trim lineup. While the cargo volume starts at 17.6 cubic feet in the Subaru Ascent, it's taking into account the extra row. Behind the second-row seat, however, there is 47.5 cubic feet of room. The Mazda CX-5, by comparison, only offers 30.9 cubic feet behind its second row. While both vehicles feature split-folding rear seats, the 2019 Subaru Ascent comes out on top with a maximum 86.5 cubic feet of storage volume. The Mazda CX-5 simply cannot compete, as it renders just 59.6 cubic feet in the same configuration.
Herb Gordon Subaru
So, which vehicle offers the truest SUV driving experience? We'd crown the 2019 Subaru Ascent the true victor—hands down. If you're looking to test drive the latest Subaru Ascent, our team at Herb Gordon Subaru is more than happy to help set you up with a test drive! Experience this new Subaru for sale as soon as today.