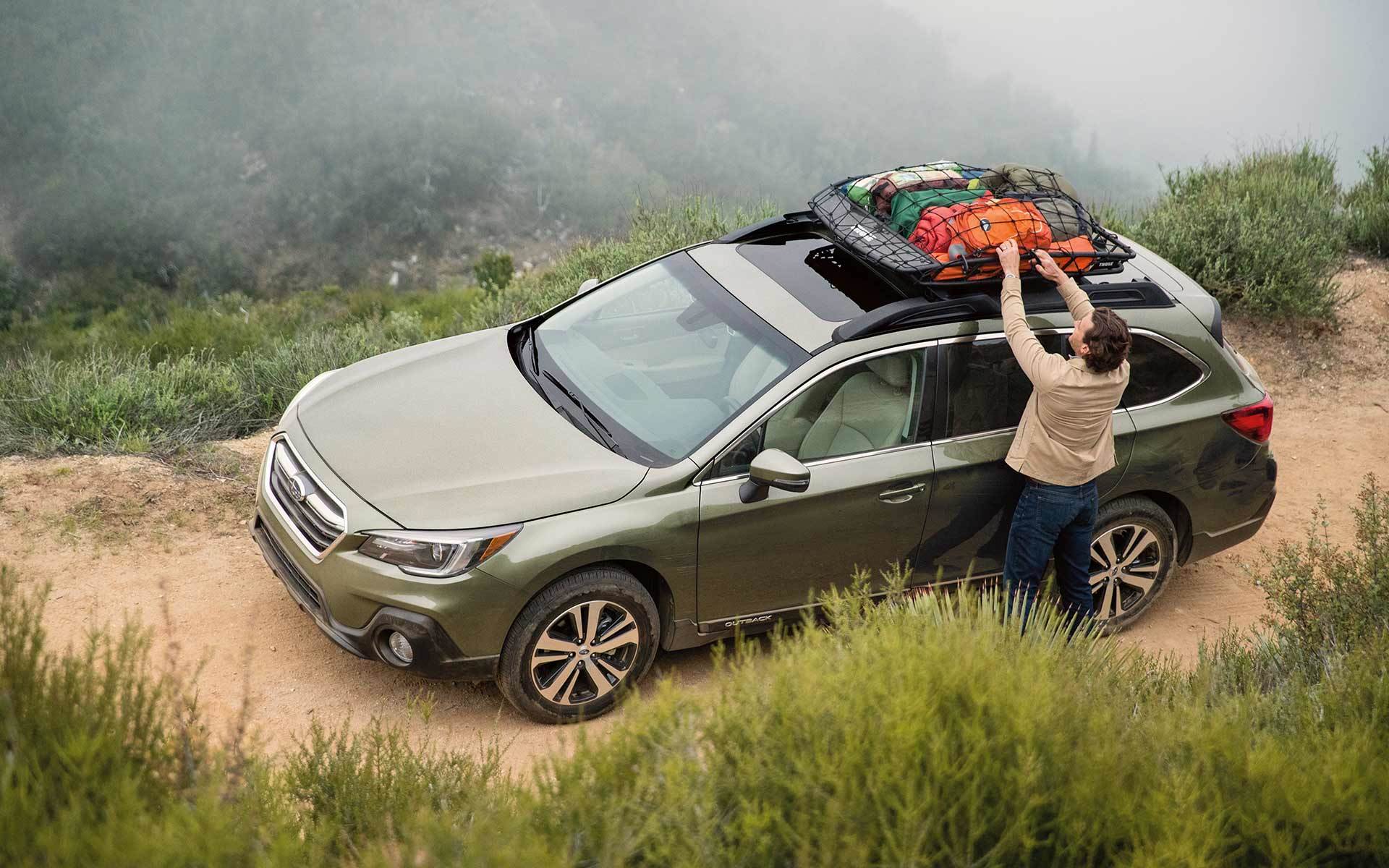 There is a lot you should expect out of a leading Subaru car dealer, and at Herb Gordon Subaru, we hope to meet and exceed all of these expectations. A huge part of being a top Subaru dealer means being able to share information about our vehicles. One way we do that is by creating comparisons between Subaru vehicles and their toughest competition to showcase just how superior they are. Today, we are putting the 2019 Subaru Outback head-to-head against the 2019 Toyota RAV4.
The 2019 Toyota RAV4 is the adventure-ready crossover of the Toyota brand. The vehicle has evolved a lot over the years, and the latest model is quite an offshoot from initial iterations. The latest Toyota RAV4 is equipped with a 203-horsepower 2.5-liter four-cylinder engine as standard. However, that's the only engine offered. While the 2019 Subaru Outback comes standard with a 175-horsepower 2.5-liter four-cylinder engine, a V6 worth 256 horsepower is available.

When it comes to off-road capability the Subaru Outback doesn't hold back, especially considering that all trim options come with a versatile AWD. The Toyota RAV4 also offers AWD, but only in select trims. Power wise, the Outback boasts a maximum 2,700-lb towing capacity, while the Toyota RAV4 features just a maximum 1,500-lb towing capacity.

Both the 2019 Subaru Outback and 2019 Toyota RAV4 come with seating for five, but passenger volume greatly differs between the two: 108.1 vs 98.1, respectively.

At Herb Gordon Subaru, we believe the Subaru Outback wipes the floor with the Toyota RAV4 in this SUV comparison. When you visit our dealership, will give you a full rundown of the 2019 Subaru Outback and the variety of other 2019 Subaru models in our showroom. We look forward to showing off everything that this new vehicle has to offer!