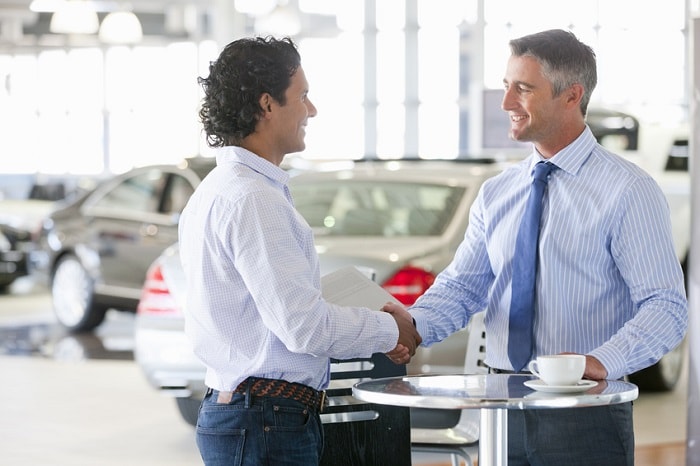 Our Subaru dealer in Maryland is excited to share that we've received both the DealerRater Consumer Satisfaction Award and the CarGurus Top Rated Dealer award. If you want a reputable Subaru car dealer who'll provide excellent customer service and fair prices, then contact Herb Gordon Subaru.
As a Maryland #1 Volume Dealer, our selection of new and used Subaru models offers car buyers an incredible selection. Our team works with you to find models that fit both your lifestyle and budget. Which is why our Subaru dealer in Maryland recently took home both prestigious awards.
DealerRater Consumer Satisfaction Award Winner
Our Maryland Subaru car dealer is the proud recipient of this annual DealerRater award. The categories for scoring include customer service, quality of work, friendliness, pricing and overall experience. According to DealerRater General Manager Jamie Oldershaw, "Customer satisfaction is a key differentiator in today's competitive retail market and our Dealer of the Year Award winners continue to raise the bar for best practices in our industry."
CarGurus Top Rated Dealer
Our Subaru dealer in Maryland also took home an award for CarGurus. Sam Zales, President and COO at CarGurus said, "CarGurus is known as the trust and transparency pioneer in car shopping, and we are proud of all of the dealerships that reflect those values and received our coveted Top Rated Dealer award."
Stop by our Maryland Subaru car dealer
By dedicating ourselves to making customer experience and satisfaction a top priority, we continue to satisfy car buyers in Maryland. With our amazing selection of new and used vehicles and our commitment to helping you, you'll find a vehicle that checks off all of your needs. Stop into Herb Gordon Subaru or give us a call. Our Maryland Subaru car dealer is on-hand to assist with all of your car buying needs.