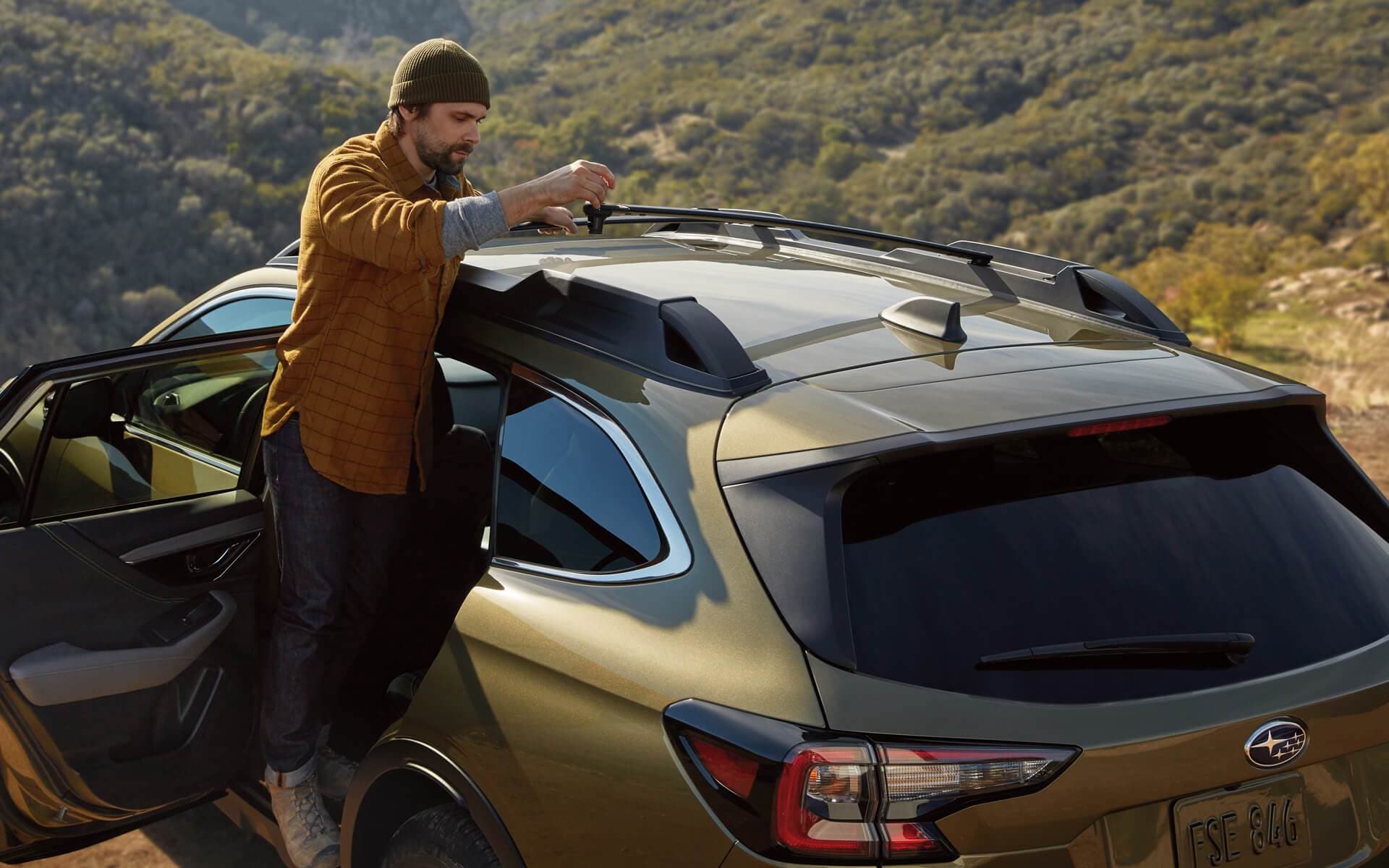 The 2020 Subaru Outback is rolling onto roads everywhere with a refreshed face. At Herb Gordon Subaru, our Subaru dealers in Silver Spring are big fans of what the Subaru Outback can do, and of course, are excited to showcase what we can expect from the newest model.
The Subaru Outback first appeared in 1994. While still a wagon, that older model was very different from the vehicle that takes roads, byways, and highways today. As we transition from 2019 into 2020, Subaru is giving its flagship wagon a complete refresh, and in our opinion, they've altered things for the better.
The first thing you might notice between the 2020 and 2019 Subaru Outback models is the revised appearance. While not a far departure from the previous iteration, the newest version to take to the road takes advantage of a more rugged design and a reimagined front grille. Take a look at a spec sheet, and you'll see that Subaru replaced the six-cylinder engine with a new turbo-4. As a result, you can take advantage of some pretty solid engine power without the need of burning excess fuel. This turbocharged engine provides drivers with 260 horsepower and 277 lb-ft worth of torque all while earning 23 mpg in the city and 30 mpg on the highway.
Fortunately, Subaru is continuing to offer a similar level of standard tech in the 2020 model, lending for a safer drive all around. That said, lane-centering is being added to the mix, which helps you stay within the designated lane lines on the road. The 2020 Subaru Outback also gets an expanded 11.6-inch infotainment touchscreen that utilizes Apple CarPlay™ and Android Auto™ compatibility.
While many things have changed for the Subaru Outback in the past year, you can still expect the same incredible high-quality ride. The latest 2020 Subaru Outback is available at Herb Gordon Subaru, where out auto dealers serving Bethesda, MD can give you a full rundown of what it has to offer, and set you up with a test drive.