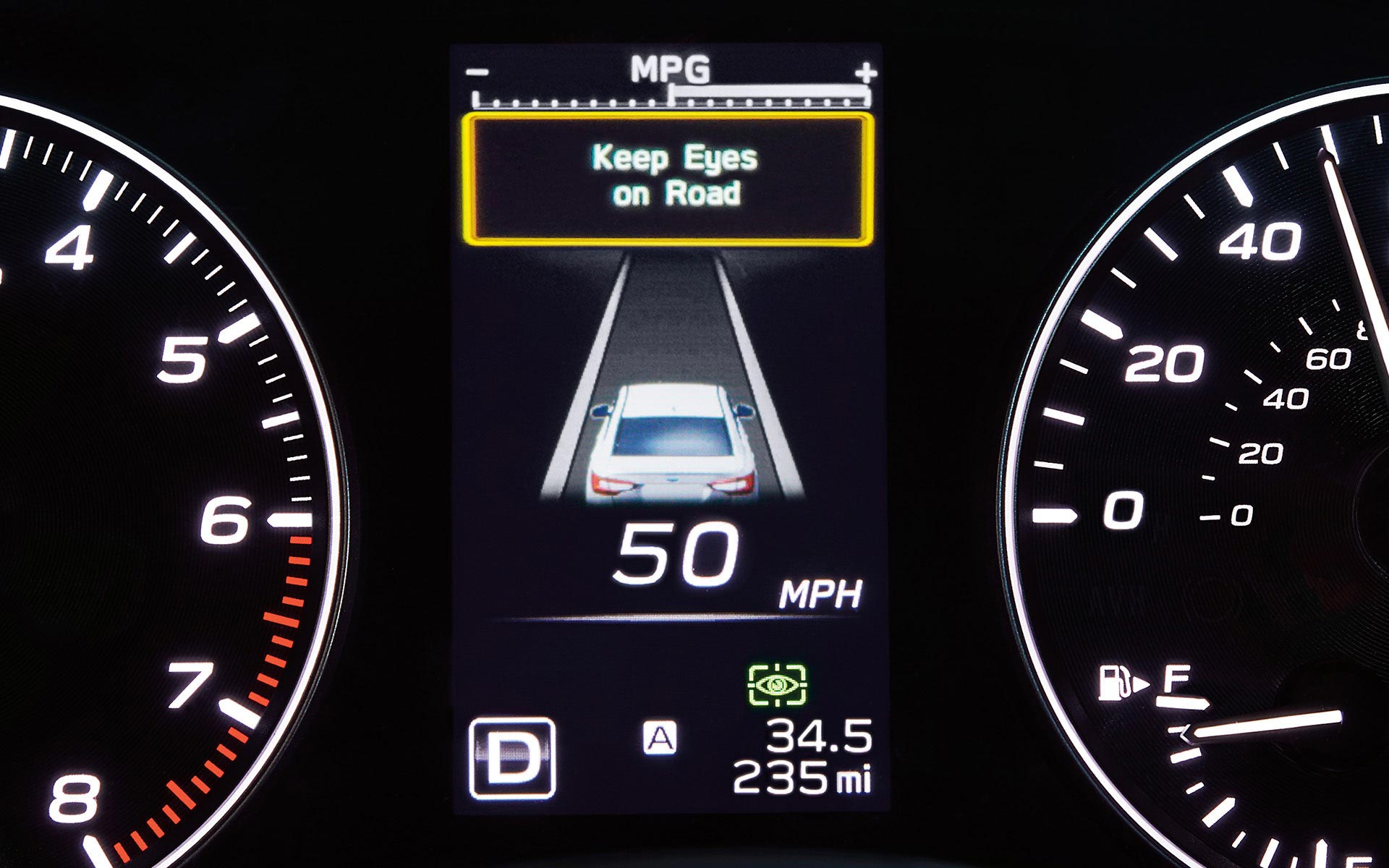 For many of our customers, safety is a top priority when they're looking for a new vehicle. Fortunately, Subaru is the leader of the pack when it comes to onboard safety. At Herb Gordon Subaru, we offer a number of 2020 Subaru models that are packed with the latest and greatest in safety technology and have selected some of our customer's favorite features.
Few automakers make safety features quite as important as Subaru. Many models in the 2020 family lineup are equipped with safety features that go above and beyond expectations by providing protection from the dangers of a potential collision. One such feature that makes this possible is Pre-Collision Braking. This feature helps you avoid a potential frontal impact by automatically applying the breaks when an imminent collision is detected.
Another great safety feature found in the 2020 Subaru lineup, is Eyesight® Adaptive Cruise Control. This feature takes cruise control to the next level by detecting the flow of traffic and adjusting the speed of your vehicle automatically. This feature can be coupled with Lane Keep Assist, a form of safety technology that detects the lane lines in the road and keeps your vehicle oriented properly so as to avoid lane-drift entirely. Subaru also strives to make distracted driving a thing of the past thanks to Subaru DriverFocus. This feature keeps careful watch of the driver and will alert them when they appear distracted or may be falling asleep behind the wheel.
All these driver-assist features combined make Subaru vehicles some of the safest on the road today. In fact, Subaru EyeSight® technology has been found to reduce rear-end crashes with injuries by up to 85%! If you're interested in checking out some of these great safety features out first hand, our Silver Spring Subaru car dealers at Herb Gordon Subaru are more than happy to help. We can give you a comprehensive test drive where will show off just what Subaru safety technology can do to protect you and your passengers on the road.?