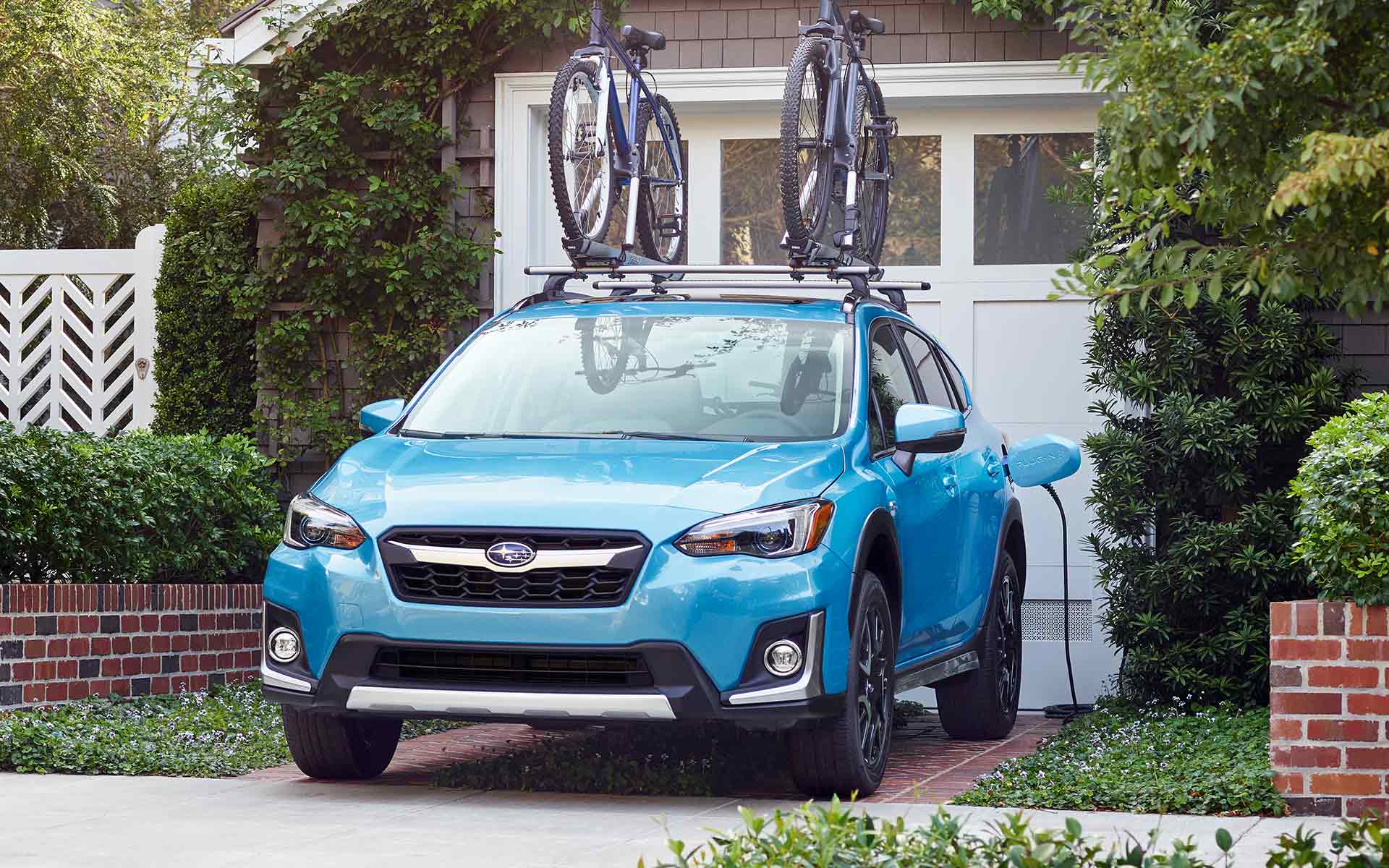 There is nothing quite like driving a Subaru. 2019 Subaru Crosstrek Hybrid ushers in a new era for Subaru. Both outdoorsy and now, fuel-efficient, this new 2019 Subaru model at Herb Gordon Subaru is exceeding all expectations.
There is a wide range of off-road-ready vehicles in the Subaru lineup, but the 2019 Subaru Crosstrek is certainly changing the game for competitors. Many things are often expected from a rugged adventure-ready SUV: power, cargo space, and capability. The 2019 Subaru Crosstrek Hybrid changes everything by bringing a hybrid drivetrain to an already popular and capable crossover.
The 2019 Subaru Crosstrek Hybrid utilizes an 8.8 kWH 352 V lithium-ion battery that delivers about 17 miles worth of range to play with when running solely on electric power. That said, the hybrid drivetrain makes for some truly superb fuel economy, clocking in at a total of 90 MPGe combined city and highway. Contrary to popular belief, having an electric motor at your disposal makes for far greater off-roading, as the electric power lends to near-instant torque whenever you need it. This electric motor is supported too by a 148-horsepower 2.0-liter four-cylinder engine that certainly won't disappoint. Add in all-wheel drive, and you have a vehicle that is truly ready for anything.
The 2019 Subaru Crosstrek Hybrid is but one vehicle that you'll find at our Silver Spring, MD Subaru dealership. At Herb Gordon Subaru, we're proud of what we have to offer and can set you up with a Subaru vehicle that blows all your expectations out of the water.