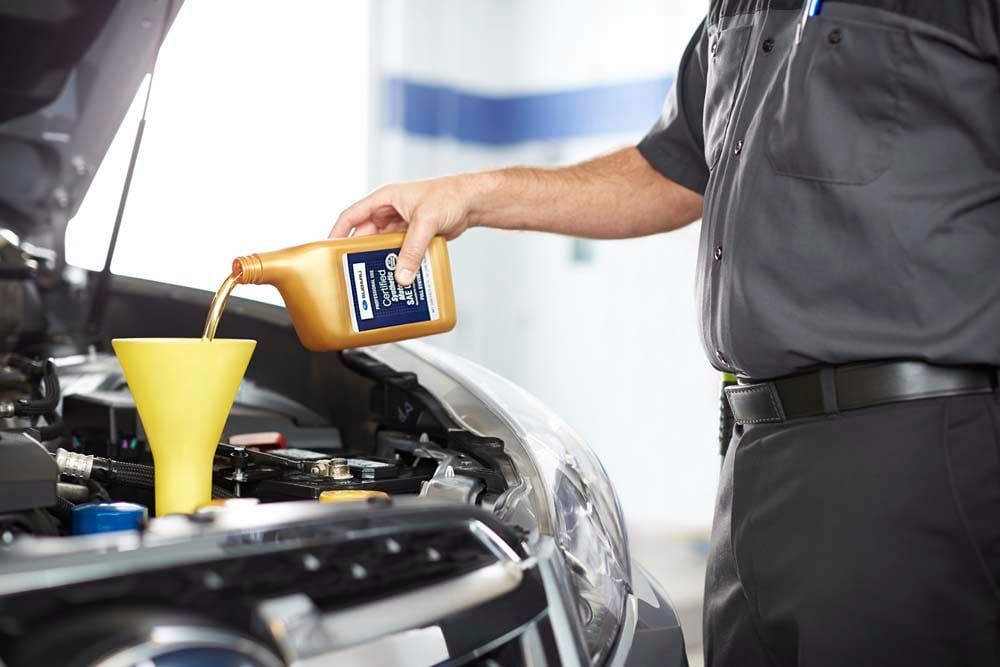 Having a Subaru car dealership you trust means more than just having a skilled and equipped resource for all your maintenance needs. At Herb Gordon Subaru, we are staffed by auto technicians who know how to optimize and prolong the life of your vehicle, and one of the most common services we highly recommend is an oil change.
Why Are Oil Changes Important?
Oil changes are incredibly important and can mean the difference between the continued joy of driving your Subaru car and having your car give out on you far earlier than expected. Motor oil is the number one lubricant in your engine responsible for keeping all your parts free from excess friction and heat. Motor oil can be found in a number of different grades and types, but no matter what kind of motor oil you put in your car, you should be sure that you're changing it on a regular basis.
As your local "Subaru mechanics near me," we recommend that you have your motor oil serviced every 5,000 miles or so, as doing so can help you avoid the troublesome grime that can build up over time. These grime deposits are harmful to your engine, as it lowers the effectiveness of the oil, driving up friction and the high temperatures that can result from it. We also suggest that you seek out motor oil maintenance from an auto professional that understands the ins and outs of your engine, and you can find just that in our Subaru service center.
Herb Gordon Subaru in Silver Spring, MD
At Herb Gordon Subaru, we strive to be the very best we can be, whether that involves auto retail or auto maintenance. From oil changes to transmission flushes to tire rotations and Subaru parts replacements, we do it all and have the expertise to ensure all your car's servicing needs are met in full.