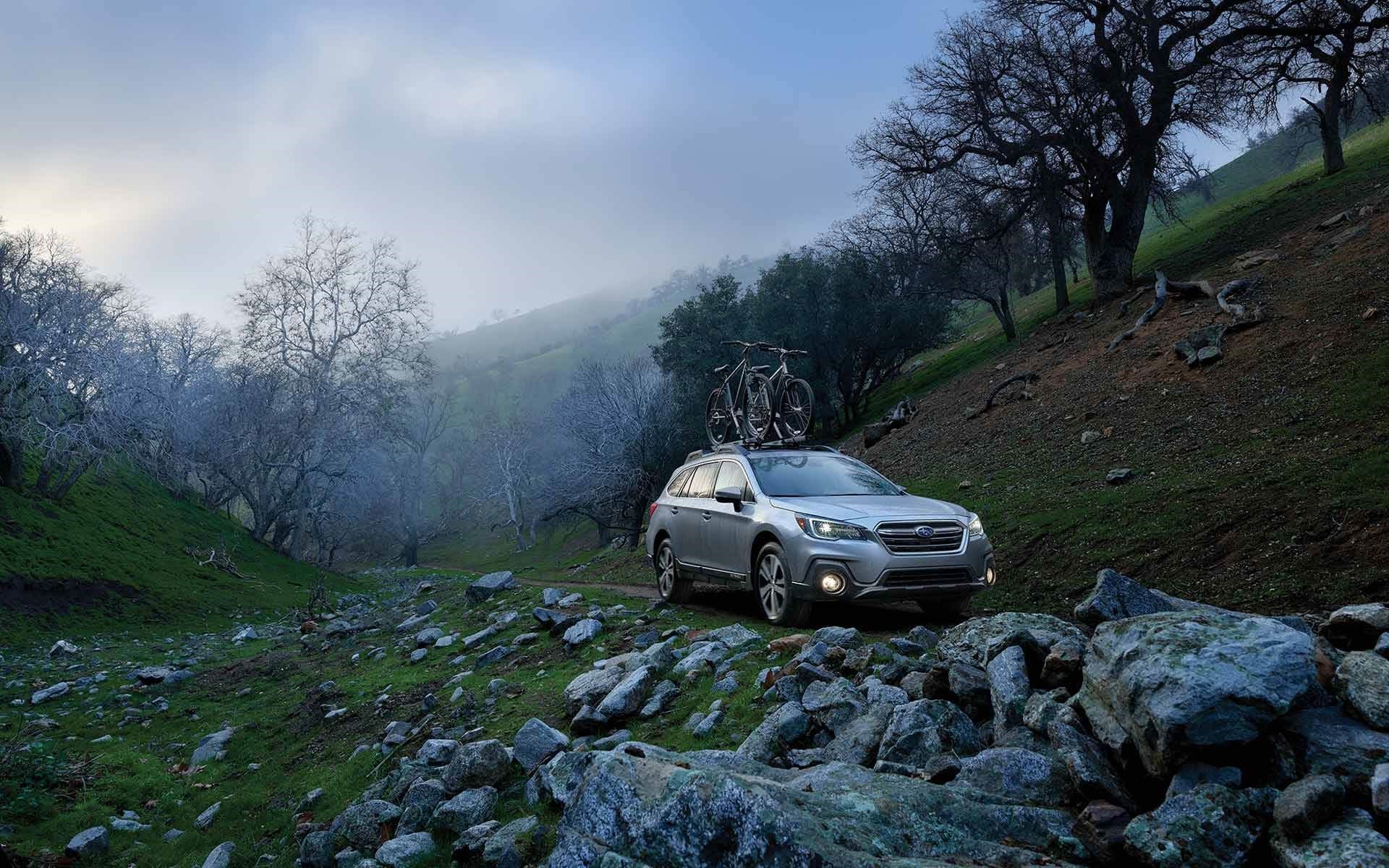 Subaru cars are known for their ability to go practically anywhere and take you there safely and efficiently. Although, our Subaru dealers at Herb Gordon Subaru know that a huge chunk of the reason why Subaru cars are so versatile is because of the drivetrain they ride on.
Step into the driver's seat of any rear-wheel or front-wheel-drive car, then drive an all-wheel-drive vehicle. Chances are, unless you're an expert, you won't notice too much of a difference when driving on a dry, straight road. Drivetrain options essentially do the same thing, channel thrust from the engine straight to the wheels. However, things change when you make the terrain a little trickier.
Cover that same straight road with rain or snow, and a front-wheel and rear-wheel drive car is going to have a harder time finding and maintaining grip. When equipped with all-wheel drive, on the other hand, your vehicle will feel more solid on the pavement, but should be able to handle itself when you take it off the pavement too.
This huge difference between two-wheel and all-wheel drive is a huge reason why Subaru models are so versatile - and popular. From the Subaru Crosstrek to the Subaru Outback, these crossovers are equipped with all-wheel-drive that provide power to all four wheels dynamically rather than just the front or the rear. As a result, you get to enjoy phenomenally more control no matter the road or weather condition.
All-wheel drive is just one reason why Subaru cars and SUVs continue to be successful year after year. If you want to know about the all-wheel-drive and how it can better your ride, visit our Subaru service center at Herb Gordon Subaru. Our auto experts serving Columbia and Silver Spring, MD will cover all the details and show you how a Subaru can transform the way you drive.