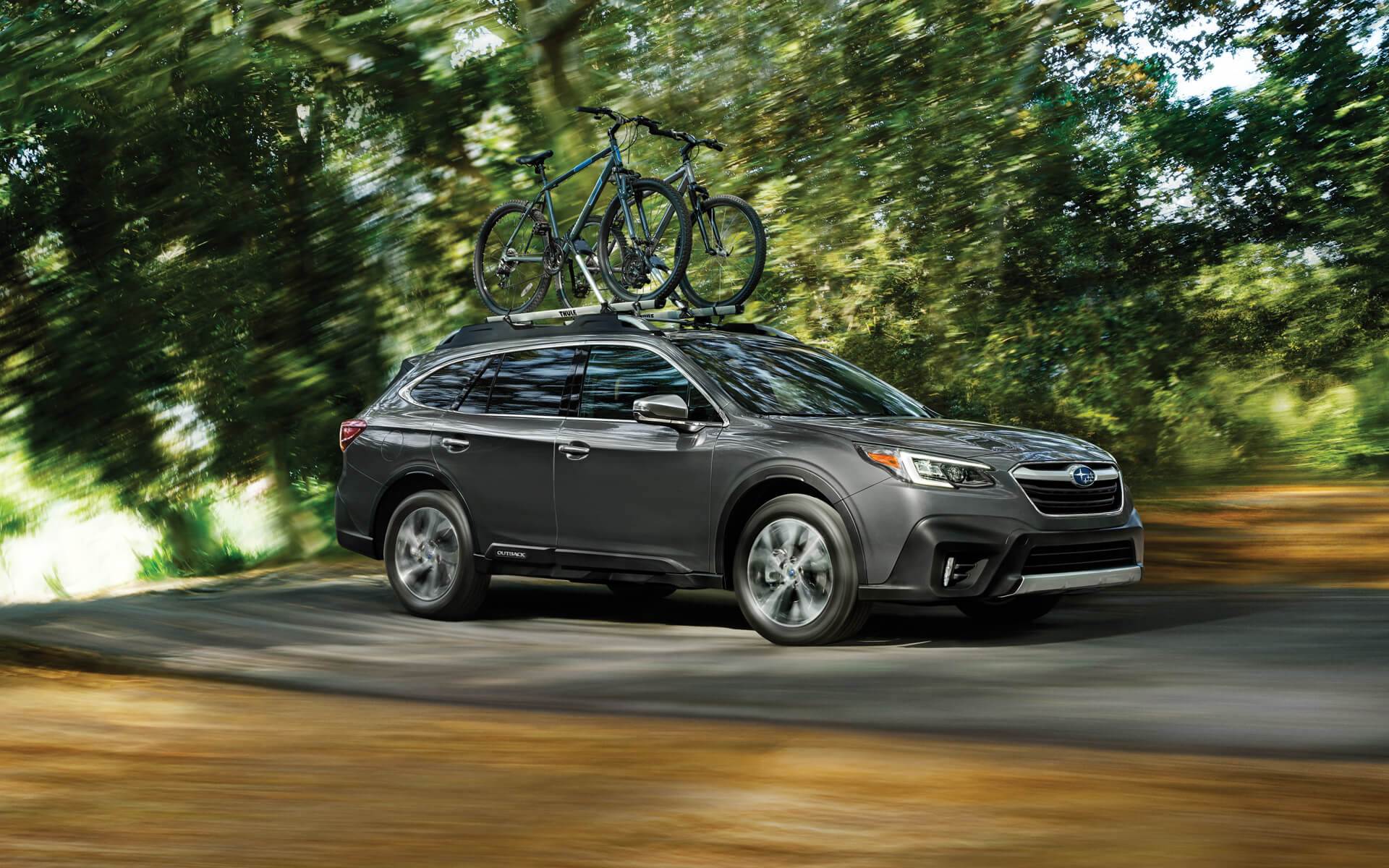 The Subaru Outback is the epitome of what it means to drive a Subaru. Safe, modern, and ready for anything, there is a lot to admire about the Subaru Outback, and our Subaru dealers at Herb Gordon Subaru are so excited to see what might be in store for future models.
Last year, the Subaru Outback rolled out to join an ever-changing automotive lineup. Subaru has steadily introduced hybrid powertrains into their models, and while the roll out is understandably slow, it is a sign of change for the automaker. The 2020 model year introduced the sixth generation of the Subaru Outback, which made big changes to the previous iteration without alienating long-time fans of this spectacular vehicle.
The 2021 Subaru Outback isn't expected to hit showrooms until the fall of 2020, but we can speculate that the 2021 model is going to offer more of the same. In terms of exterior visuals, the 2021 Subaru Outback isn't expected to change much, as the already revised grille, lower body, front bumper, taillights, and bumper were a big hit in last year's model. Engine and powertrain offerings are bound to stay relatively the same, and we'd be surprised if Subaru steps away from the 2.5-liter boxer-four engine, or the now optional 260-horsepower 2.4-liter turbocharged four-cylinder engine.

However, it'd be refreshing to see if Subaru decides to add in a hybrid powertrain as they did with the Subaru Crosstrek. The 2020 Subaru Outback offered a remarkable array of standard safety features, and we're likely to see more of the same here as well, although none of this will be 100% confirmed until the fall or summer of 2020.
The new Subaru Outback is expected to be an incredible vehicle, and our dealers at Herb Gordon Subaru can help you speculate on all the details. From the standard safety features to the incredible off-road prowess, the Subaru Outback is certainly a car worth following.