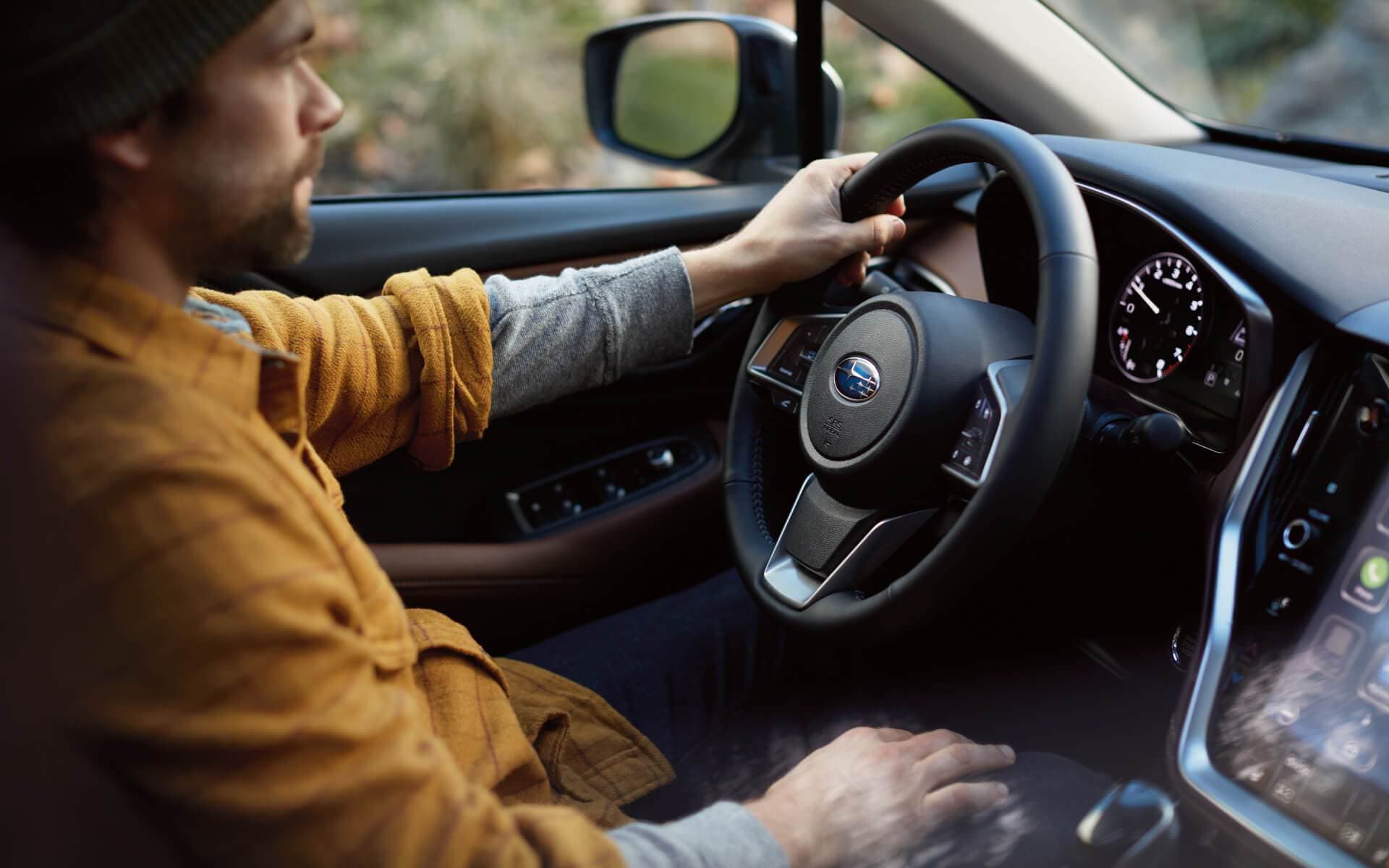 The Subaru Outback is an incredible vehicle, especially when you consider the level of performance tucked beneath the hood. Here at Herb Gordon Subaru, we're proud to offer the?Subaru Outback for sale, and we are excited to showcase how the Subaru Outback's powertrain exceeds expectations.
2020 Subaru Outback Performance Specs
Set beneath the hood of the 2020 Subaru Outback is a 2.5-liter flat-4 engine that outputs 182 horsepower and 176 lb-ft worth of torque. The accompanying CVT pairs nicely with this standard engine, providing nimble performance and power on demand. As is classic of many Subaru models, the Subaru Outback comes standard with all-wheel drive (AWD). Subaru models have earned a reputation for being?versatile both off and on the pavement, and the Subaru Outback is no exception. With the combination of AWD and the total 8.7 inches of ground clearance, the Subaru Outback is a crossover that'll provide some truly remarkable off-road performance when put to the test.
The Subaru Outback can also be tooled with a more powerful engine, and it comes in the form of a 260-horsepower 2.4-liter turbocharged four-cylinder machine. This turbocharged alternative replaces the 2019 model's optional flat-6 engine, but still manages to provide serious output resulting in 277 lb-ft worth of torque. Fuel economy in the Subaru Outback is also a clear highlight as base models with the flat-4 earn 29 mpg combined and turbocharged variants earn 26 mpg combined.
Test Drive the 2020 Subaru Outback Today
The Subaru Outback is quite the car, and you can embark on a test drive today with one of our Silver Spring, MD?Subaru dealers. Our auto retailers at Herb Gordon Subaru will ensure that you end up with a deal that truly satisfies your every auto and budgetary need.?