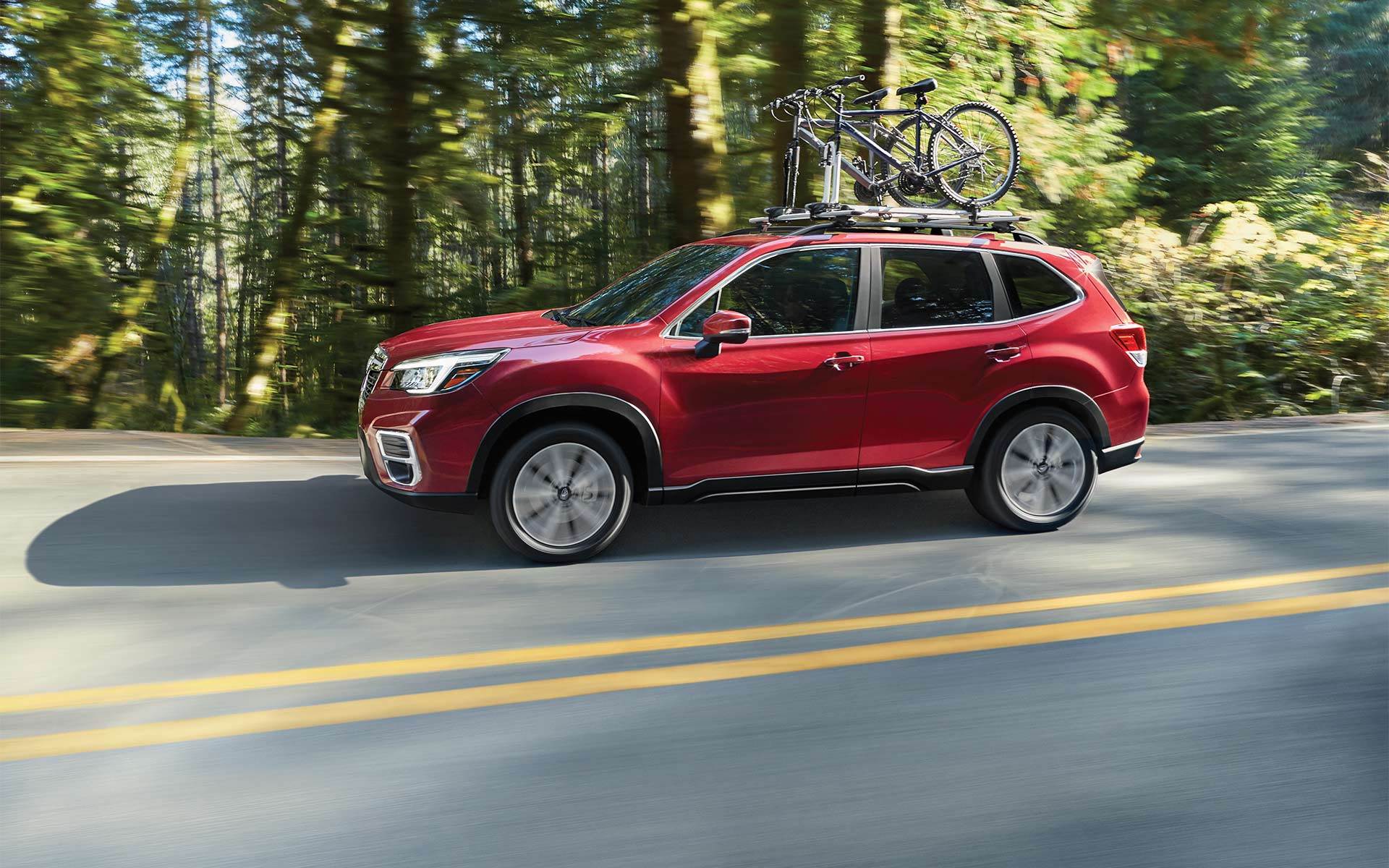 While we offer a number of different new Subaru models in our Silver Spring showroom, there is one that has drawn plenty of attention from both dealers and customers alike: the 2020 Subaru Forester. Interested to see how it performs? We at Herb Gordon Subaru break it down.
The 2020 Subaru Forester is a crossover that is known for its versatility and capability, thanks in huge part to the engine, drivetrain, and transmission working together to give drivers some pretty remarkable performance.
The 2020 Subaru Forester is designed to handle all kinds of terrain and road conditions, all while conserving gasoline in the process. As a result, the Subaru Forester comes powered with a 182-horsepower 2.5-liter flat-4.engine. The 176 lb-ft worth of torque offered by the crossover is certainly more than enough to handle even the roughest terrain. This tone of versatility is compounded when you consider the 8.7 inches of ground clearance that all trim levels come with.
This base engine comes equipped with a smooth CVT or continuously variable automatic transmission. The CVT gets the job done with no hesitation, and the fact that all models of the Subaru Forester come with all-wheel drive, adds to the performance value. And with a max towing capacity of 1,500 lb, it's clear that the 2020 Subaru Forester can do it all and more.
If you want to check out the Subaru Forester firsthand, our Subaru car dealers are here to help. Here at Herb Gordon Subaru, we're pretty serious about test drives and will make sure yours is simply remarkable.