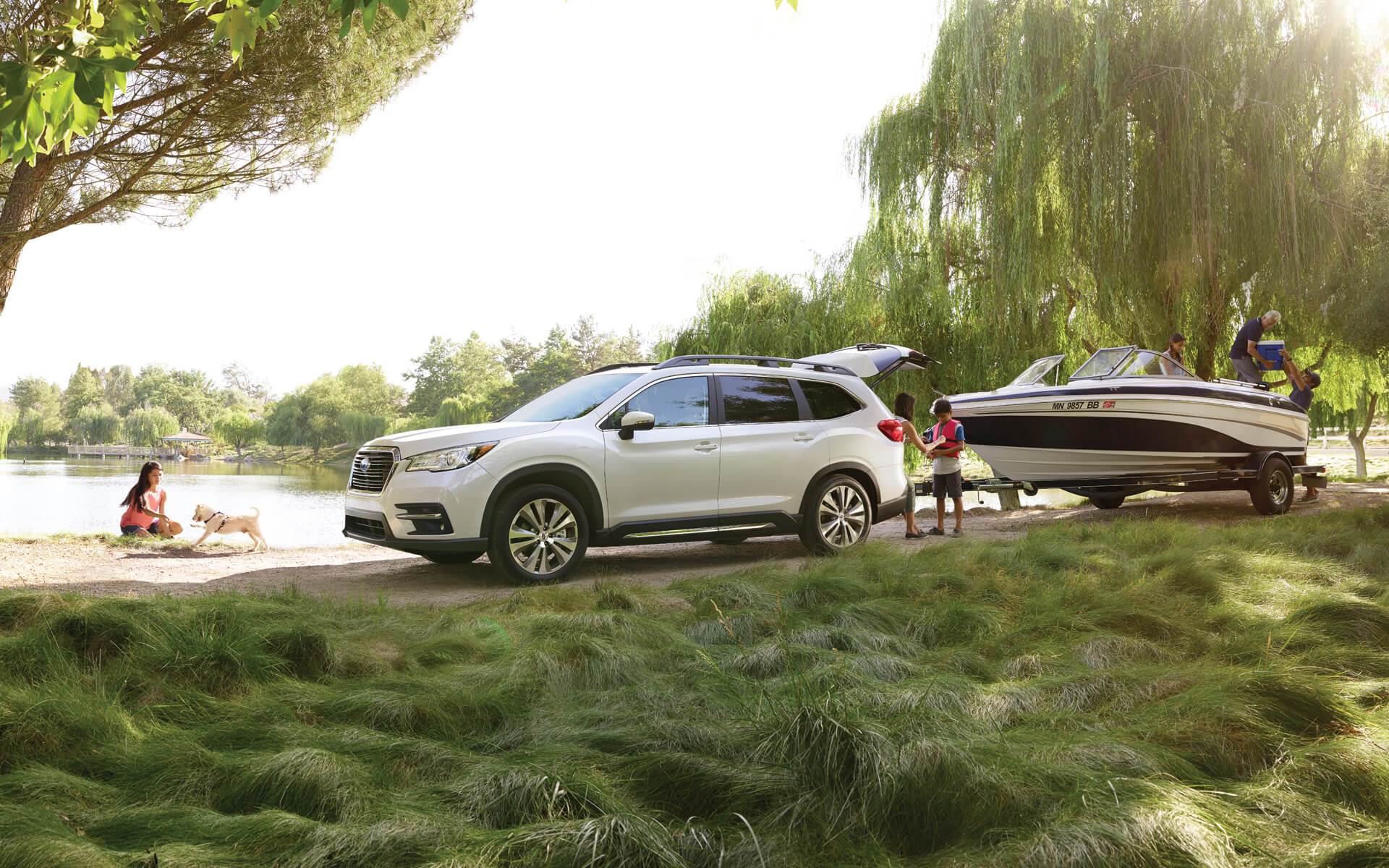 The Subaru family lineup is incredibly diverse, filled with both rugged off-road capable SUVs and zippy sedans. Although, many of our customers at Herb Gordon Subaru ask our Subaru car dealers if there is a Subaru that excels at towing.
Towing capacity is a big deal for plenty of drivers. Not every car is designed to tow, particularly small vehicles like some of the sedans and hatchback vehicles within the Subaru family lineup. Those vehicles that do succeed at having a reasonable towing capacity tend to be SUVs that utilize solid engines and an overall structure that is more robust than your average vehicle. On top of that, tow-capable vehicles tend to have a drivetrain that is equipped to handle the extra demand that hauling cargo can impose.
So, which vehicle in the Subaru family is the best at towing cargo? Of all the vehicles in the lineup, one of our top picks for towing is the 2020 Subaru Forester. The Subaru Forester is a midsize SUV that can haul a maximum of 1,500 lb, thanks in large part to the 182-horsepower 2.5-liter flat-4 engine and versatile all-wheel drive. Another top favorite for towing is the large and in charge 2020 Subaru Ascent. The Subaru Ascent runs with the help of a 2.4-liter turbo-4 engine that churns out 260 horsepower and 277 lb-ft of torque, to haul a maximum of 5,000 lb.
While these two models are certainly some of the most tow-capable, they aren't the only models in our showroom that pack a punch. When you visit Herb Gordon Subaru in Silver Spring, MD, we'll give you the full rundown of our collection and help you find the model that fits your lifestyle and your driveway.