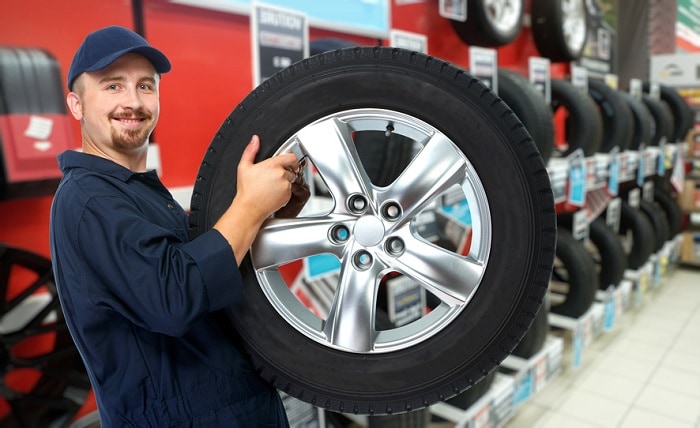 Here at Herb Gordon Subaru, you'll find a team of Subaru car dealers serving Silver Spring, MD that believe in more than just helping you find the right car; they're also happy to assist in finding the right tires for your Subaru. Tires are an invaluable aspect of all vehicles, and we'll ensure that you purchase the set that matches the style and performance of your vehicle.
What should you look for in a great set of tires? Well, for starters, you should ensure that you purchase tires that are a good fit for your area. For instance, if you're a local of Silver Spring, MD, we suggest purchasing tires that are graded for all-weather driving. All-weather tires are specifically designed to tackle the varying terrain caused by snow and rain seasons. As a result, you can have significant peace of mind behind the wheel all year round.
You should also keep an eye on the speed rating of your tires. The speed rating is the amount of friction and heat that your tires can endure. If you're looking for high-speed performance, we recommend that you shop for a set of tires with a substantial speed rating.
Another factor in the tire buying process at our Subaru dealership near Bethesda, MD is ensuring that you buy tires with the appropriate load index. The load index is the amount of weight that your tires can support. Tires with a high load index are an ideal pick for drivers who want to haul plenty of cargo, or drive a vehicle with a, particularly hefty payload.
No matter what kind of tire you buy and what vehicle you drive, whether it be a Subaru Legacy or Subaru Forester, our Subaru service and parts team are here to help you find the perfect fit. At Herb Gordon Subaru, we believe in the value of having a great set of tires and will walk you step by step through our tire buying process.