The 2023 Subaru Love Promise Customer and Community Commitment Award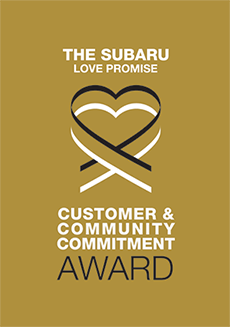 We've been nationally recognized for our dedication to our customers, our community, and the Subaru Love Promise.
We're honored to receive the 2023 Subaru Love Promise Customer and Community Commitment Award. This award nationally recognizes elite Subaru retailers who provide an exceptional customer experience at every interaction with Subaru. These retailers have also demonstrated an outstanding commitment to supporting passions and causes in their local communities in important areas such as the environment, community, health, education, and pets.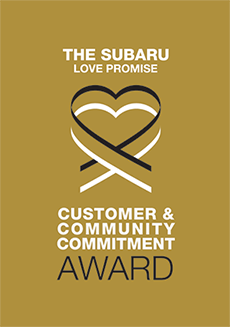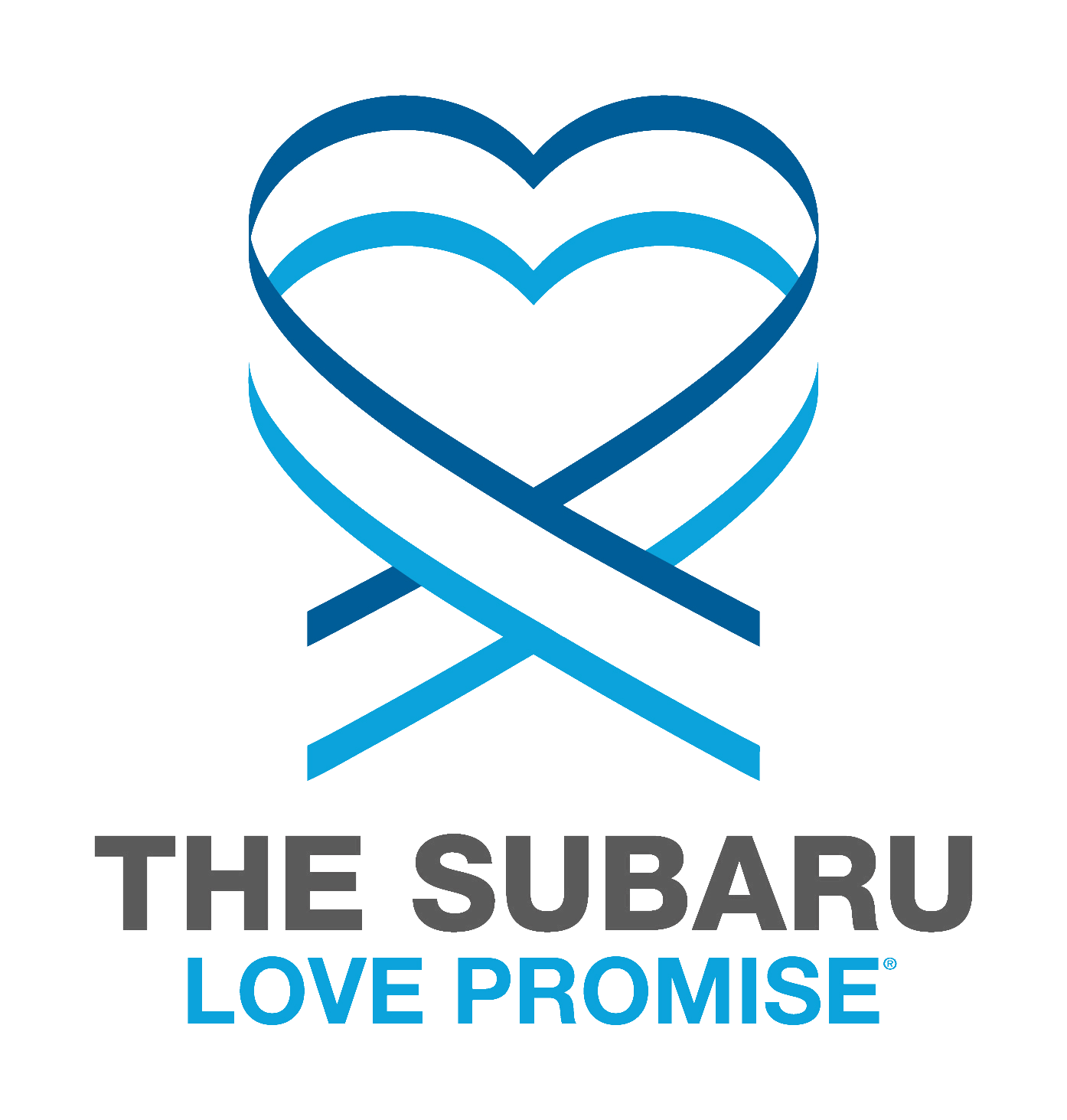 What is the Subaru Love Promise?
Subaru and our retailers believe in making the world a better place and the Subaru Love Promise is our vision of respecting all people. This is our commitment to show love and respect to our customers and to work to make a positive impact in the world.
How is Herb Gordon Subaru dedicated locally to the Love Promise?
Herb Gordon Subaru promises to be a strong advocate in our community, and not just an automotive retailer. We will continue to support those organizations we currently are engaged with, including the Holy Cross Homecare & Hospice and the American Cancer Society. We believe that these vested relationships are an essential element to our civic duty. We pledge to continue to build upon our philanthropic efforts because we understand the value of doing what is right not for the business but for the lives we positively affect.
American Cancer Society, American Red Cross
Love Promise Stories from Herb Gordon Subaru
Subaru and Herb Gordon Subaru believe in making a positive impact on the communities in which we live and work. We uphold that belief through our Love Promise Community Commitment. Every month, we select inspiring stories from customers and partners from around our area who strive to support our collective commitment and feature them here
Subaru for Life! Thanks for Everything! - Kurt C
Over the past decade, I have been privy to the exceptional professionalism, care, and service from the Herb Gordon Subaru family. Vitaly Khlebnikov and Laurie Axtell have a special place in my heart. They've always treated me with the utmost reverence and consideration. Vitaly has earned my trust, and I often think of Laurie as a long-time time pal. They are both super ordinary humans. Six months ago, I traded my 2006 Subaru B9 Tribeca for a 2022 Crosstrek Sport. Muhammed Zeiden and Debbie Colt were patient with me, as I visited several times discussing car options, test drives, and bombarded them with email/phone questions. They both offered me top tier care and service. They went beyond to help me find a new car, which was daunting at times, due to the shortages of cars and parts because of COVID. Ultimately, it was Debbie Colt who completed the process of securing my new car. She sat down with me and my partner for over an hour explaining the pros and cons of leasing. She gave us both invaluable education and advice on car buying/leasing etc. We discovered we had life experiences in common, and we reminisced over the past. This made my leasing experience personal. The day of my lease signing, Debbie sent a kind email congratulating me on the big day. Marc Dorfman provided a time-efficient, seamless process of digital signing of lease documents, etc. I remember feeling overwhelmed with gratitude and happiness for such a well-organized, personal, and quick experience. Knowing that I get to continue to work with Vitaly and Laurie in the service department, gave me an added sense of satisfaction and feeling that I made the best choice. It is because of these special people and experiences that I enjoyed many trouble-free good years with my 2006 Tribeca, and why I leased my 2022 Crosstrek, and why I am a Subaru loyalist for life. Thank you for everything, Herb Gordon Subaru.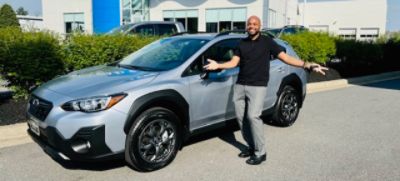 ---
Above and Beyond (and Lizzo) - Ian H
Our family, Orli especially, wanted us to write and offer a huge thank you to Herb Gordon Subaru, Shawn and his sales management, the service leadership, dealership management, right up to the top. Thanks to you guys, Orli, her sister (and us, her parents) were able to go see Lizzo. It was simply an amazing concert at a critical time. A long-time D.C. resident, I have never felt the same type of positive energy at a concert at MCI/Verizon/Capital One Center, ever. As Orli noted in her social media - Lizzo's message of body positivity and loving oneself particularly resonated for her. Orli has been in cancer treatment since 2019 and the combination of treatment and meds has forced her to lose her hair twice among other body impacts which are particularly challenging. Lizzo has always been a role model to Orli and it was wonderful to see Orli dancing and singing. Herb Gordon Subaru, has been a big part of helping us find some great experiences for our family this summer. You guys went above and beyond - getting into a new Outback in time to drive up to Maine - one of Orli's favorite places - in August and now this Lizzo experience. In an era where brand and marketing can often overpromise and underdeliver - Herb Gordon has really demonstrated a commitment to us as both customers, and more importantly as a family. Above and beyond. You guys have given us some really wonderful highlights and enabled great experiences as we go through some really difficult and deeply challenging times.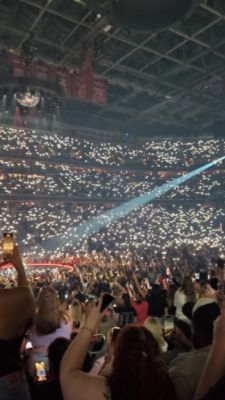 ---
Miracle 4 Melanie- A continued partnership! - Erica S
After such an amazing sponsorship from Ed Sarecky and the team at Herb Gordon Subaru a year ago, our team at Miracle 4 Melanie Inc was hopeful we could repeat again this year- even at a smaller scale, especially given the current climate. This year marked the 10th anniversary of Miracle 4 Melanie- a 501c3 non profit organization which supports members of the US Armed Forces and their families through a number of different initiatives. When our team first approached Ed Sarecky and his team to request sponsorship again this year - there was no question or hesitation about their willingness to, once again, get involved. Mr. Sarecky had mentioned to us last year that this was not just a sponsorship - rather a partnership - and he and his team lived up to that... and so much more! This team clearly does not view a sponsorship as just a financial donation. Their team truly embodies Subaru's share the love mission - and want to get involved and invested in the community every possible way- even exploring new and creative ways to help our event be even more successful this year. The Herb Gordon Subaru team are pillars in the community and, as such, my family is proud to continue to be customers for life!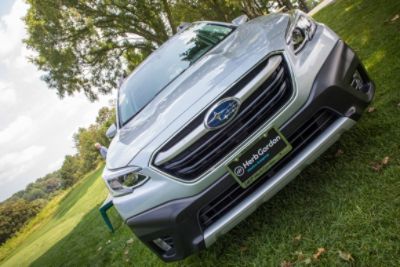 ---
Thank You - Bunny S. - Bunny S
I have been a customer of Eddie Sarecky for many years and he and his team are by far the most professional and represent the highest level of customer service I have experienced. I am thrilled with my new car and will continue to recommend family and friends. Top notch customer support from beginning to end. He and his team go the extra mile at every stage. No doubt the best dealership around!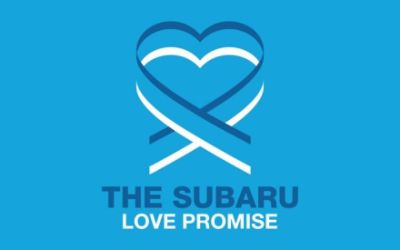 ---
Supportive Caring Family Dealer - Nancy C
I would like to express the extreme excellence that I received from the Herb Gordon Subaru in Silver Spring. Michael Roy, General Sales Manager, and Brick, lot porter assisted in providing prompt customer care coming to my need. I have planned a trip to go out of town and my 2022 Subaru Ascent and needed extra room to go to Myrtle Beach. I was offered by the Michael to use their Trane roof top storage at no extra cost. Michael and Brick worked professionally has a team and installed it to the top of my vehicle quickly and efficiently and I was on my way. I felt valued as family and was offered a $25 gas card to use on the trip as well. I tried to refused it and return back to Michael, but he said "be safe driving, enjoy your trip". This is definitely a dealer that cares for their customer and their safety. I love dealing with Herb Gordon. It starts right in the beginning with the sales staff! I was lucky to come across Debbie Colt and now a 3x buyer. Her love, experience and dedication to her job and her customers make you feel like family, which makes you keep coming back. I have referred two family members and three friends who had bought from her, and have enjoyed their experience with Herb Gordon Subaru also.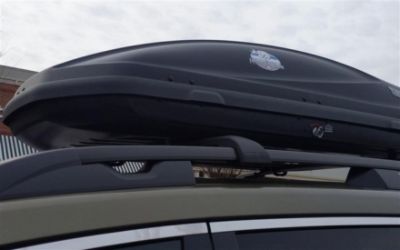 ---
Food Pantry donations - Rachel K
I work with the Liberty Grove United Methodist Church food pantry in Burtonsville, MD. When the COVID-19 pandemic hit us, many families in our community faced financial pressures they never had before. Our food pantry helps to ensure that those in our community do not go hungry. Ed Sarecky and Herb Gordon Subaru in Silver Spring, Maryland have been significant contributors to our food pantry. They have provided regular donations of reusable bags that are used to pack shelf-stable items including cereal, canned tuna, peanut butter, pasta and sauce, beans, rice, canned vegetables and fruits, and other items. These donations are an incredible help to our pantry as they enable us to continue to pack and distribute bags of food for those in need in our community. During the cold winter months, they also donated blankets for us to hand out with the food. It is clear that Ed and Herb Gordon Subaru really care about the community. Ed is in regular contact to ensure that we have what we need for our food pantry operation. This is a critical service for us as we distribute food in our parking lot every two weeks and serve an average of 400 families every time. We serve many people and families, many with small children, and the gratitude they have for this service is tremendous. We cannot thank Ed and Herb Gordon Subaru enough - they really make a difference! Rachel Kidwiler Liberty Grove Food Pantry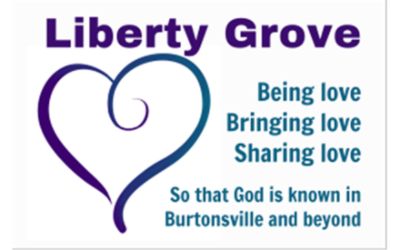 ---
Thank You - david r
I wanted to take a moment to thank Herb Gordon Subaru for the on-going support for the community. Eddie Sarecky represented Herb Gordon at the recent event for In Honor of Her, which supports victims of domestic violence and educates on this issue. I greatly appreciate Herb Gordon Subaru and Mr. Sarecky for reaching into the community and providing sponsorship for important organizations like this. This caring and being a good "neighbor" is also reflected in how Herb Gordon customers are treated. I have purchased three cars from the Herb Gordon Group and it has always been a pleasurable experience.
---
Miracle4Melanie Supporting our Nation's Heroes - Erica S
Miracle 4 Melanie, a 501c3 not for profit organization, hosts an annual retreat each year for our Nation's service men and women to offer them a few days away from the stressors of military life to focus on their road to recovery. Each year, our organization holds an annual golf outing to raise all of the money to support our mission. Herb Gordon Subaru, and their General Manager, Ed Sarecky, adopted our cause and helped us, not just financially, but with a level of participation that far exceeds what we would ever ask of a sponsor. Mr. Sarecky, and the Herb Gordon Subaru team helped ensure that our organization, and our outing are first class start to finish. For the first time, this event was able to break records financially, raising over 100,000 dollars to support our Nation's heroes. We had a number of wonderful local sponsors, but none to the level of investment of the Herb Gordon Subaru team. Mr. Sarecky absolutely lives the Subaru "Share the love" mission- and this is evident in his commitment to his partner philanthropic organizations. The individuals who participated in the event all called out how much fun it was to be competing for a "Hole in One" Car, and the Subaru brand was by far the one that made the biggest impact at the event. Thank you, Mr. Sarecky for your investment and support of our Nation's heroes. You truly embody the "share the love" mission, and your community appreciates the work you team does every day! Our family will be Herb Gordon Subaru loyalists for life - because it is not just a car... but a community- and one that we are proud to be a part of!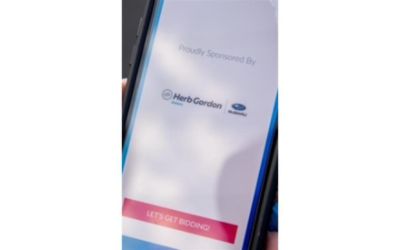 ---
Herb Gordon Subaru Shares Love Fighting Cancer - Vivienne S
Herb Gordon Subaru "Shared the Love" with the American Cancer Society and rose to the challenges brought on by COVID-19, making an incredible impact on the fight against cancer. The Subaru dealership did an excellent job of keeping their customers and staff healthy and safe during the pandemic by observing safety protocols while delivering outstanding service. Their team spirit persevered during the 2021 Herb Gordon Subaru Share the Love campaign resulting in an incredible $17,394 donation that comprised a significant part of the $52,327.61 check presented to the American Cancer Society in May. The Share the Love donation will not only help fund free cancer patient services, including free transportation to treatment and the 24/7 American Cancer Society hotline at 1-800-227-2345 that is staffed by trained cancer information specialists, but also fuel new cancer research breakthroughs and discoveries to help find new cures. Herb Gordon General Manager Eddie Sarecky presented the Share the Love check to the American Cancer Society along with two other MileOne Autogroup Subaru dealers: Heritage Subaru Catonsville and Heritage Subaru Owings Mills that were part of this collective Share the Love gift. Photo caption: Rich Hollander, General Manager, Heritage Subaru Catonsville | Eddie Sarecky, General Manager, Herb Gordon Subaru | Shawn Davie, General Manager, Heritage Subaru Owings Mills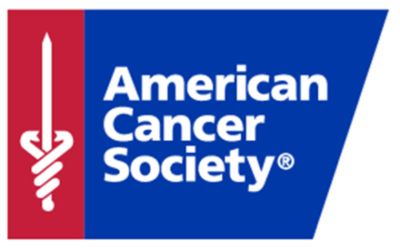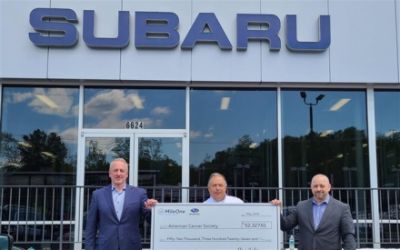 ---
Herb Gordon Subaru Helps Drive Away Cancer - Vivienne S
The American Cancer Society thanks Herb Gordon Subaru for its incredible support of the Society's Road to Recovery program during 2020. Prior to the pandemic, Herb Gordon Subaru fueled numerous free rides to treatment for cancer patients with their Transportation to Treatment campaign. Herb Gordon Subaru's donations helped patients in need of rides get to their cancer treatment in the Baltimore area during January, February and March 2020. Unfortunately, because of COVID-19, the American Cancer Society had to temporarily suspend the free ride program out of concern for patient and driver safety. Rides are provided by American Cancer Society volunteers who use their own vehicles to take patients to treatment. Once the environment is safe again, Road to Recovery will reopen. "Being in the automotive industry, transportation is what we do. The American Cancer Society's Road to Recovery program is a fitting charity for Herb Gordon Subaru so that we can help cancer patients who don't have rides get to their lifesaving treatment," says Herb Gordon Subaru General Manager Eddie Sarecky."Herb Gordon Subaru is a tremendous partner with the American Cancer Society and helping provide rides to treatment for cancer patients is a perfect match with our mission," says Tswana Sewell, executive director of the American Cancer Society in the Greater Washington, DC/Maryland region. "We are very grateful for the passionate support of Herb Gordon Subaru and for their amazing employees who go the extra mile to fundraise so that cancer patients who are too sick to drive themselves or who do not have enough family and friends to provide rides can get to treatment."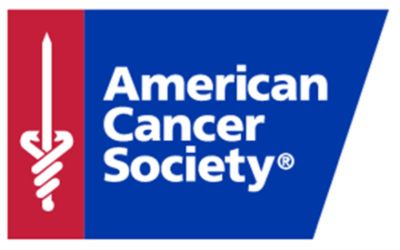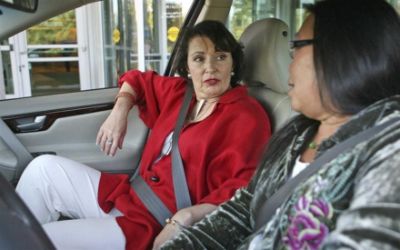 ---