The 2022 Subaru Love Promise Customer and Community Commitment Award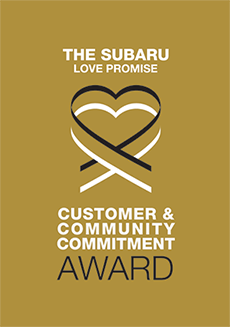 We've been nationally recognized for our dedication to our customers, our community, and the Subaru Love Promise.
We're honored to receive the 2022 Subaru Love Promise Customer and Community Commitment Award. This award nationally recognizes elite Subaru retailers who provide an exceptional customer experience at every interaction with Subaru. These retailers have also demonstrated an outstanding commitment to supporting passions and causes in their local communities in important areas such as the environment, community, health, education, and pets.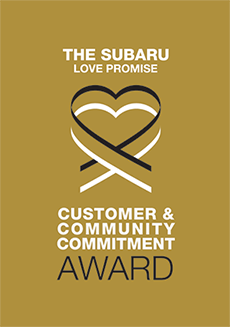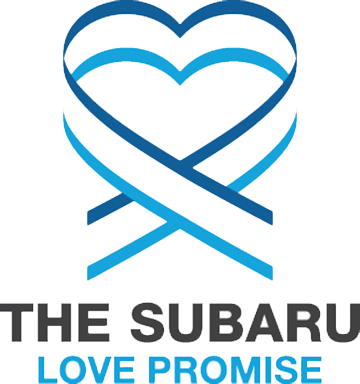 What is the Subaru Love Promise?
Subaru and our retailers believe in making the world a better place and the Subaru Love Promise is our vision of respecting all people. This is our commitment to show love and respect to our customers and to work to make a positive impact in the world.
How is Herb Gordon Subaru dedicated locally to the Love Promise?
Herb Gordon Subaru promises to be a strong advocate in our community, and not just an automotive retailer. We will continue to support those organizations we currently are engaged with, including the Holy Cross Homecare & Hospice and the American Cancer Society. We believe that these vested relationships are an essential element to our civic duty. We pledge to continue to build upon our philanthropic efforts because we understand the value of doing what is right not for the business but for the lives we positively affect.
American Cancer Society, American Red Cross
Love Promise Stories from Herb Gordon Subaru
Subaru and Herb Gordon Subaru believe in making a positive impact on the communities in which we live and work. We uphold that belief through our Love Promise Community Commitment. Every month, we select inspiring stories from customers and partners from around our area who strive to support our collective commitment and feature them here
Thank You - Bunny S. - Bunny S
I have been a customer of Eddie Sarecky for many years and he and his team are by far the most professional and represent the highest level of customer service I have experienced. I am thrilled with my new car and will continue to recommend family and friends. Top notch customer support from beginning to end. He and his team go the extra mile at every stage. No doubt the best dealership around!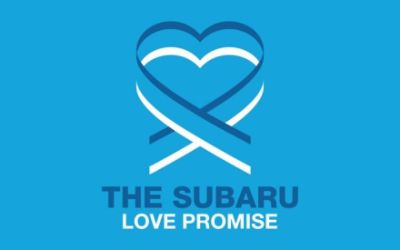 ---
Supportive Caring Family Dealer - Nancy C
I would like to express the extreme excellence that I received from the Herb Gordon Subaru in Silver Spring. Michael Roy, General Sales Manager, and Brick, lot porter assisted in providing prompt customer care coming to my need. I have planned a trip to go out of town and my 2022 Subaru Ascent and needed extra room to go to Myrtle Beach. I was offered by the Michael to use their Trane roof top storage at no extra cost. Michael and Brick worked professionally has a team and installed it to the top of my vehicle quickly and efficiently and I was on my way. I felt valued as family and was offered a $25 gas card to use on the trip as well. I tried to refused it and return back to Michael, but he said "be safe driving, enjoy your trip". This is definitely a dealer that cares for their customer and their safety. I love dealing with Herb Gordon. It starts right in the beginning with the sales staff! I was lucky to come across Debbie Colt and now a 3x buyer. Her love, experience and dedication to her job and her customers make you feel like family, which makes you keep coming back. I have referred two family members and three friends who had bought from her, and have enjoyed their experience with Herb Gordon Subaru also.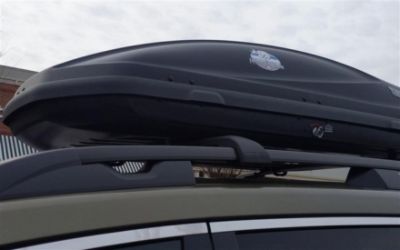 ---
Food Pantry donations - Rachel K
I work with the Liberty Grove United Methodist Church food pantry in Burtonsville, MD. When the COVID-19 pandemic hit us, many families in our community faced financial pressures they never had before. Our food pantry helps to ensure that those in our community do not go hungry. Ed Sarecky and Herb Gordon Subaru in Silver Spring, Maryland have been significant contributors to our food pantry. They have provided regular donations of reusable bags that are used to pack shelf-stable items including cereal, canned tuna, peanut butter, pasta and sauce, beans, rice, canned vegetables and fruits, and other items. These donations are an incredible help to our pantry as they enable us to continue to pack and distribute bags of food for those in need in our community. During the cold winter months, they also donated blankets for us to hand out with the food. It is clear that Ed and Herb Gordon Subaru really care about the community. Ed is in regular contact to ensure that we have what we need for our food pantry operation. This is a critical service for us as we distribute food in our parking lot every two weeks and serve an average of 400 families every time. We serve many people and families, many with small children, and the gratitude they have for this service is tremendous. We cannot thank Ed and Herb Gordon Subaru enough - they really make a difference! Rachel Kidwiler Liberty Grove Food Pantry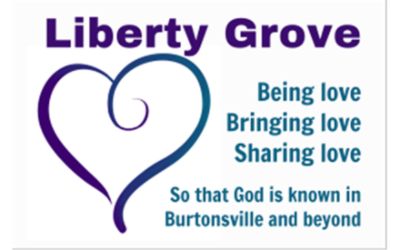 ---
Thank You - david r
I wanted to take a moment to thank Herb Gordon Subaru for the on-going support for the community. Eddie Sarecky represented Herb Gordon at the recent event for In Honor of Her, which supports victims of domestic violence and educates on this issue. I greatly appreciate Herb Gordon Subaru and Mr. Sarecky for reaching into the community and providing sponsorship for important organizations like this. This caring and being a good "neighbor" is also reflected in how Herb Gordon customers are treated. I have purchased three cars from the Herb Gordon Group and it has always been a pleasurable experience.
---
Miracle4Melanie Supporting our Nation's Heroes - Erica S
Miracle 4 Melanie, a 501c3 not for profit organization, hosts an annual retreat each year for our Nation's service men and women to offer them a few days away from the stressors of military life to focus on their road to recovery. Each year, our organization holds an annual golf outing to raise all of the money to support our mission. Herb Gordon Subaru, and their General Manager, Ed Sarecky, adopted our cause and helped us, not just financially, but with a level of participation that far exceeds what we would ever ask of a sponsor. Mr. Sarecky, and the Herb Gordon Subaru team helped ensure that our organization, and our outing are first class start to finish. For the first time, this event was able to break records financially, raising over 100,000 dollars to support our Nation's heroes. We had a number of wonderful local sponsors, but none to the level of investment of the Herb Gordon Subaru team. Mr. Sarecky absolutely lives the Subaru "Share the love" mission- and this is evident in his commitment to his partner philanthropic organizations. The individuals who participated in the event all called out how much fun it was to be competing for a "Hole in One" Car, and the Subaru brand was by far the one that made the biggest impact at the event. Thank you, Mr. Sarecky for your investment and support of our Nation's heroes. You truly embody the "share the love" mission, and your community appreciates the work you team does every day! Our family will be Herb Gordon Subaru loyalists for life - because it is not just a car... but a community- and one that we are proud to be a part of!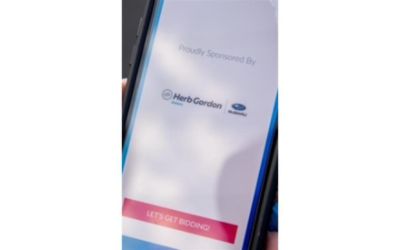 ---
Herb Gordon Subaru Shares Love Fighting Cancer - Vivienne S
Herb Gordon Subaru "Shared the Love" with the American Cancer Society and rose to the challenges brought on by COVID-19, making an incredible impact on the fight against cancer. The Subaru dealership did an excellent job of keeping their customers and staff healthy and safe during the pandemic by observing safety protocols while delivering outstanding service. Their team spirit persevered during the 2021 Herb Gordon Subaru Share the Love campaign resulting in an incredible $17,394 donation that comprised a significant part of the $52,327.61 check presented to the American Cancer Society in May. The Share the Love donation will not only help fund free cancer patient services, including free transportation to treatment and the 24/7 American Cancer Society hotline at 1-800-227-2345 that is staffed by trained cancer information specialists, but also fuel new cancer research breakthroughs and discoveries to help find new cures. Herb Gordon General Manager Eddie Sarecky presented the Share the Love check to the American Cancer Society along with two other MileOne Autogroup Subaru dealers: Heritage Subaru Catonsville and Heritage Subaru Owings Mills that were part of this collective Share the Love gift. Photo caption: Rich Hollander, General Manager, Heritage Subaru Catonsville | Eddie Sarecky, General Manager, Herb Gordon Subaru | Shawn Davie, General Manager, Heritage Subaru Owings Mills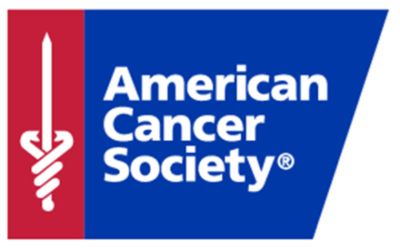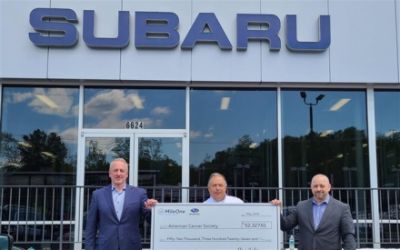 ---
Herb Gordon Subaru Helps Drive Away Cancer - Vivienne S
The American Cancer Society thanks Herb Gordon Subaru for its incredible support of the Society's Road to Recovery program during 2020. Prior to the pandemic, Herb Gordon Subaru fueled numerous free rides to treatment for cancer patients with their Transportation to Treatment campaign. Herb Gordon Subaru's donations helped patients in need of rides get to their cancer treatment in the Baltimore area during January, February and March 2020. Unfortunately, because of COVID-19, the American Cancer Society had to temporarily suspend the free ride program out of concern for patient and driver safety. Rides are provided by American Cancer Society volunteers who use their own vehicles to take patients to treatment. Once the environment is safe again, Road to Recovery will reopen. "Being in the automotive industry, transportation is what we do. The American Cancer Society's Road to Recovery program is a fitting charity for Herb Gordon Subaru so that we can help cancer patients who don't have rides get to their lifesaving treatment," says Herb Gordon Subaru General Manager Eddie Sarecky."Herb Gordon Subaru is a tremendous partner with the American Cancer Society and helping provide rides to treatment for cancer patients is a perfect match with our mission," says Tswana Sewell, executive director of the American Cancer Society in the Greater Washington, DC/Maryland region. "We are very grateful for the passionate support of Herb Gordon Subaru and for their amazing employees who go the extra mile to fundraise so that cancer patients who are too sick to drive themselves or who do not have enough family and friends to provide rides can get to treatment."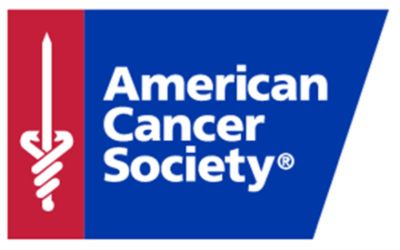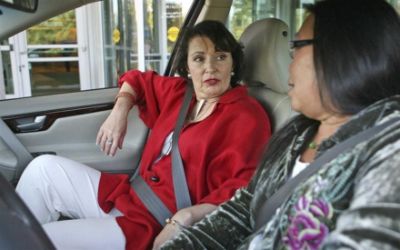 ---
Fighting Cancer During a Pandemic - Vivienne S
Cancer hasn't stopped and neither has the American Cancer Society during the pandemic. The same can be said for the staff at Herb Gordon Subaru who have been busy making a strong impact in the fight against cancer during this challenging time. To adjust to the pandemic, they had to change their usual American Cancer Society fundraising activities that included luncheons and raffles in previous years. Instead they created Jersey Fridays during which Herb Gordon Subaru staff can wear their favorite team jerseys to work on Fridays for a contribution of $5. They plan to continue Jersey Fridays through next year. They raised cancer awareness and fundraised with pink American Cancer Society bracelet sales and by selling hundreds of raffle tickets for an amazing 2020 car giveaway. In addition, the American Cancer Society is their charity of choice for the Subaru Share the Love campaign, which contributes $250 for each car sale to a Herb Gordon Subaru buyer's charity of choice, which most frequently is the American Cancer Society. Herb Gordon Subaru General Manager Eddie Sarecky says, "During these times of difficulty, it's very inspiring to see how my team still steps up to make a difference in people's lives. They are very passionate about the fight against cancer. "The American Cancer Society is very grateful to Herb Gordon Subaru for the incredible support they provide in the fight against cancer. The pandemic has delayed cancer screenings and treatment, as well as putting our mission at risk for the first time in the American Cancer Society's 107-year history. Because of COVID-19, we are only able to fund cancer research at 50 percent this year, so every dollar raised is extremely important. The enthusiasm and commitment of the Herb Gordon Subaru team makes an enormous contribution in helping to save lives and improve quality of life for cancer patients and their loved ones," says Tswana Sewell, executive director of the American Cancer Society in the Greater Washington, DC/Maryland region.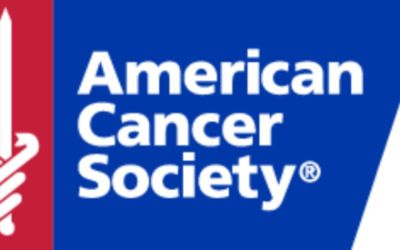 ---
You Are Loved Subaru - Carolyn S
June 2020 Dear Subaru, I would like to share my gratitude to your Herb Gordon service team, especially your service advisor Vitaliy Khlebnikov, and your loaner car administrator Laurie Axtell, for kindness and compassion as I navigated my personal situation during the COVID-19 pandemic. I was a daily caregiver for my mother at a nearby nursing facility. I took my car to Herb Gordon for an oil change and service at the beginning of March. I was provided a loaner car while my car was being serviced. I appreciated the accommodation. When I sensed that COVID was here in Maryland and that my mom's nursing facility would go into lockdown, I simply stopped in place, refusing to go anywhere, and imposing full self-isolation, in fervent hope that I would be able to continue to care for my mom in her nursing facility. My just-serviced car and your loaner car were caught in opposite places. I kept in touch with Herb Gordon about my evolving situation as the world itself turned upside down. Vitaliy and Laurie were compassionate and understanding during an extremely intense and uncertain time. I didn't feel pressured to have to choose between the risk of switching cars and my mother's life. For that, I am beyond grateful. I could focus on advocating for my mom completely. Further, my continued self-isolation allowed the nursing facility to grant me access to care for my mom as she was dying, and that was priceless. Right before my mom got COVID in April, I was permitted special entry to the parking lot of my mom's gated nursing facility for a window wave with my mom on my birthday. Somehow, I knew that would be the last time we would see each other before she got COVID. I was grateful for the opportunity and I went for it. I made a sign, 'You Are Loved', drove to her facility, and held it up for my mom to see. My mom waved to me as she saw her brave daughter jumping up and down holding the sign high and with such presence and excitement outside her window. I tried any and all ways to bring joy and love to my mom in a heartbreaking situation. Your loaner Subaru was part of that precious moment and I had a very meaningful birthday. Herb Gordon provided the transportation ;-) I have included photos of my birthday window wave event with your loaner Subaru. I included another special photo - me holding my mom's hand before she died. It was taken inside the COVID unit at her nursing facility. With their own choice of compassion, as well as knowing that I had been in full self-isolation for weeks prior, the nursing facility made the rare exception for me to come be with my mom as she was dying. Herb Gordon's kindness in allowing me to be isolated and safe from exposure paved the way for me to get the opportunity to comfort and care for my mom in person, and giving us the precious gift of being together again. Your loaner Subaru and I have been through a lot in the last three months. We experienced many milestones together. Your car carried me to my mom's facility on the last day I was able to care for her before the facility went on full lockdown in March. Your car accompanied me to my birthday celebration at my mom's facility for a window wave in April. Your car sat waiting at my house, ready for the inescapable phone call about my mom's declining health and death. Your car carried me to my mom's bedside as she lay dying of COVID in mid-April. Your car carried me on the quiet drive home after she died. Your car sat with me in quarantine as I wondered about my own health after being in the COVID unit with my mom. Your car carried me plus a few azalea branches from my yard to my mom's graveside burial. When I was let back in to my mom's nursing facility in June, two months after she died, your car carried my mom's belongings to my home after I cleaned out her room. Now it is time for return. What an amazing experience your loaner Subaru and I have had together. After all, it was 'just an oil change'… My family and I are long-time Subaru owners. My parents bought their first Subaru from you in 1990. I bought my first Subaru from you in 1993. My 2011 Forester is Subaru #5 in my family. I'm going to call your three-month loaner Subaru #5b. :-) The kindness that Vitaliy, Laurie, and Herb Gordon Subaru gave me allowed me to bring joy, comfort, and physical presence to my mom as she died of COVID. I read a letter to my mom after our experience together in March and April. It is titled, "Dear Mom, You Are Loved." Here is the link: https://youtu.be/Bi1nA5xKJGA Please know that Herb Gordon played a such an important role in our story, enabling the rest of the 'You Are Loved' journey to play out. One small act of kindness… Thank you to the Herb Gordon team. There are so many challenges and tragedies in the world that we cannot fix, but we can act with kindness through difficult times. Kindness is a choice and kindness is everything! With gratitude, Carolyn
---
Appreciative ER staff - Amanda L
Herb Gordon Subaru was so generous in donating boxes lunches to the entire ER staff at Medstar Montgomery Hospital during covid! It was such a kind gesture that truly helped in boosting the morale of overworked ER staff :)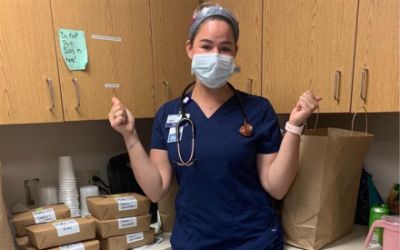 ---